Making a Rhyl difference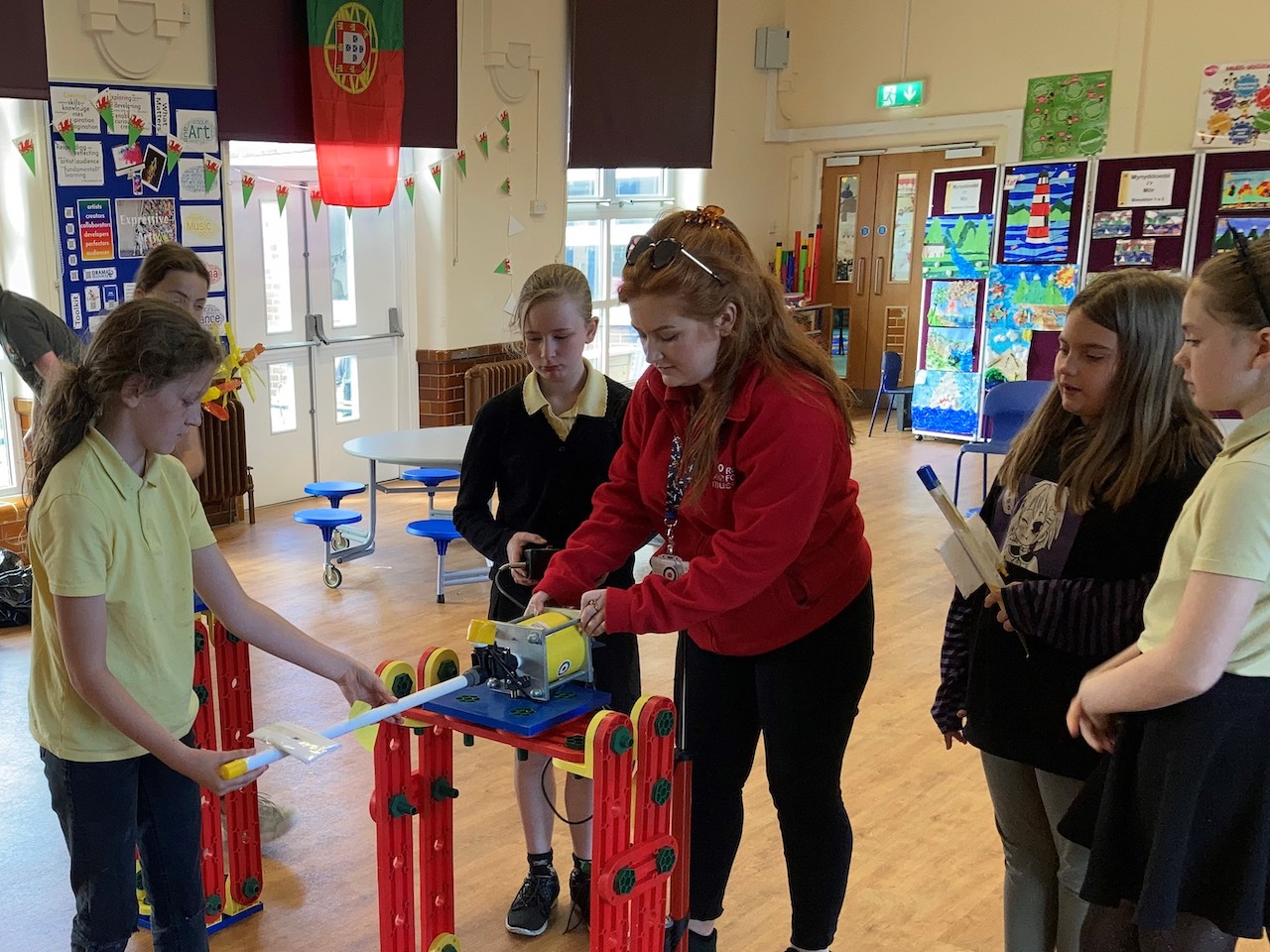 For Anne Paddington, JET's Regional Manager in North Wales, it's been a busy year. Not only has she masterminded the delivery of our Blue Skies programmes for schools on Anglesey and recruited a new team member, Lisa Evans, to help us reach more students in the region, she has also expanded our programmes along the north coast to new schools in areas of high deprivation. Anne tells us more:
Frontline view
"Earlier this year, in addition to the brilliant funding we already receive from Northrop Grumman and BAE Systems in support of our work in Wales, we secured one-off funding from Burbo Bank to allow us to expand our programmes into Rhyl, an area of high deprivation with a lot of need. We ran our shorter Blue Skies Inspire Package (BSIP) for two year 6 groups (age 10-11) and developed specific interventions for a cohort of students who are about to embark on their senior school journey, but were struggling to work together and communicate." 
Taking control
"It was a really interesting experience for me. Initially, we noticed how all the students felt they had to be in control and take charge of every activity; many of them didn't like sharing things out and there was very little trust. This is something we often find when we start to work with a new group of young people, and developing students' ability to work effectively in a team and have trust in others is central to our Blue Skies ethos. 
"Initially, our BSIP sessions in Rhyl focussed on delivering lot of teamwork activities. One of the ways we help to build trust in students of this age is to split them into small groups and give each 'mini team' a small part of a larger task to complete. This means that students quickly have to learn to depend on their other sub teams to succeed in the task as a whole. Next, we supported our students to start to think about prioritising tasks within a team. This is something we often teach using timed challenges; this encourages students to think about how they might split themselves in the most effective way to maximise the talents and abilities of each team member." 
Time to shine
"Watching the students gain confidence and trust across the sessions was incredibly rewarding. As the sessions went on, we noticed how they got a lot more compliant with each other and got used to trusting one another. Vitally too they were better able to share tasks and delegate, and even the way they spoke to each other and treated each other became more respectful and considerate as they became less anxious and more confident.  
"At the end of the BSIP, all the students stood up and spoke at a big assembly in front of their school peers, teachers and governors. As I watched them all at the end, standing on stage and having the confidence to shine in front of a crowd, it blew me away. I was so proud of all the students and know that they will now be better equipped mentally and socially to succeed in their senior school journey." 
What our Rhyl students said:
"I really appreciate you talking to me and my friends all the time during the activities. I loved what you had planned for us. You have helped me a lot."
"I have learnt to control my emotions and how to become closer with certain people. I also learnt how to face my fears." 
"I realised that the best way to deal with problems is just taking a bit of time to myself. Usually I'd just give up." 
"I enjoyed how this programme makes you confident and it's also really fun. I faced my challenge of speaking to people. I was surprised when I spoke to someone I don't normally speak to because I'm not a people person." 
"I have enjoyed being part of a bigger group. It has made me understand that being part of a bigger group isn't that bad. My confidence has gone up since being a part of JET. I put my hand up more often now." 
Supporting our work in North Wales
Our programmes in North Wales are supported by public donations, and funding from our fantastic corporate partners BAE Systems and Northrop Grumman as well as a one-off donation from Burbo Bank.  We have identified many other areas of high need in North Wales and would like to expand our reach further to support even more students who would benefit from Blue Skies.
If you would like to donate to JET please follow this link, or if you'd like to talk to us about helping to fund our future work, please get in touch. 
ENDS