RAF pilots help launch JET's free online support for young people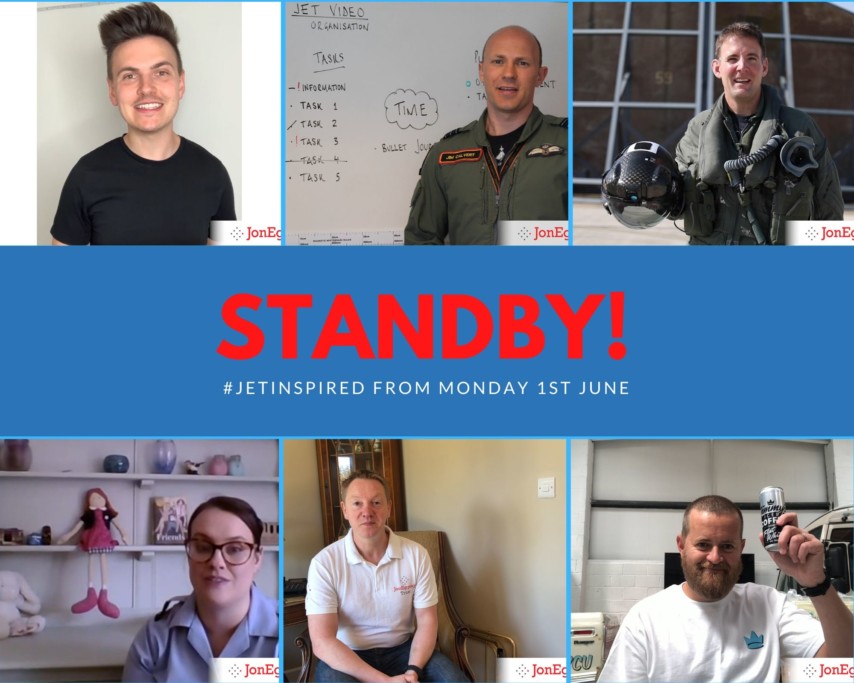 The Jon Egging Trust (JET) has teamed up with RAF fast-jet pilots to produce a series of inspirational short films for young people to help them through the coronavirus pandemic and their return to school. Each clip features a role model from the world of aviation, as well as other industries, and focuses on the key life skills of JET's Blue Skies youth programme:  communication, teamwork, goal setting and resilience.  
JET's CEO, Dr Emma Egging says, 'With our JET students unable to visit our RAF and industry partners, we aim to bring inspiration and encouragement into their homes.' 
The pandemic has disrupted the life of every child in the UK. The students JET support will find returning to school difficult as a result of the hardships they may face at home. The disruption they have had in their day to day lives will have an impact on their ability to fit back into the school environment and many will return anxious and unprepared. Giving young people support and inspiring them to achieve and be the best they can be is now more important than ever. 
'At a time when children and young people are in real need of our encouragement and support, we are working hard to develop our current programmes and create new resources like this, which will mean we can give greater and more intensive support to vulnerable young people when they go back to school,' says Emma.  
Pilots from the RAF are amongst a number of those participating in this project. The campaign is backed by business partners from various industries who were instrumental in delivering sessions for young people before the pandemic hit.  The participating businesses range from NATS, the UK's leading provider of air traffic control services, to Dorset based Jimmy's Iced Coffee and many more. 
RAF Wing Commander Jim Calvert, Officer Commanding 29 Squadron, says, 'We are proud to support JET by sharing our experiences and hopefully inspiring young lives, particularly at a time when young people may be feeling anxious about their future' 
The free resources can downloaded from JET's website www.joneggingtrust.org.uk/inspired