Winning UK schools set to 'JET to Space' this summer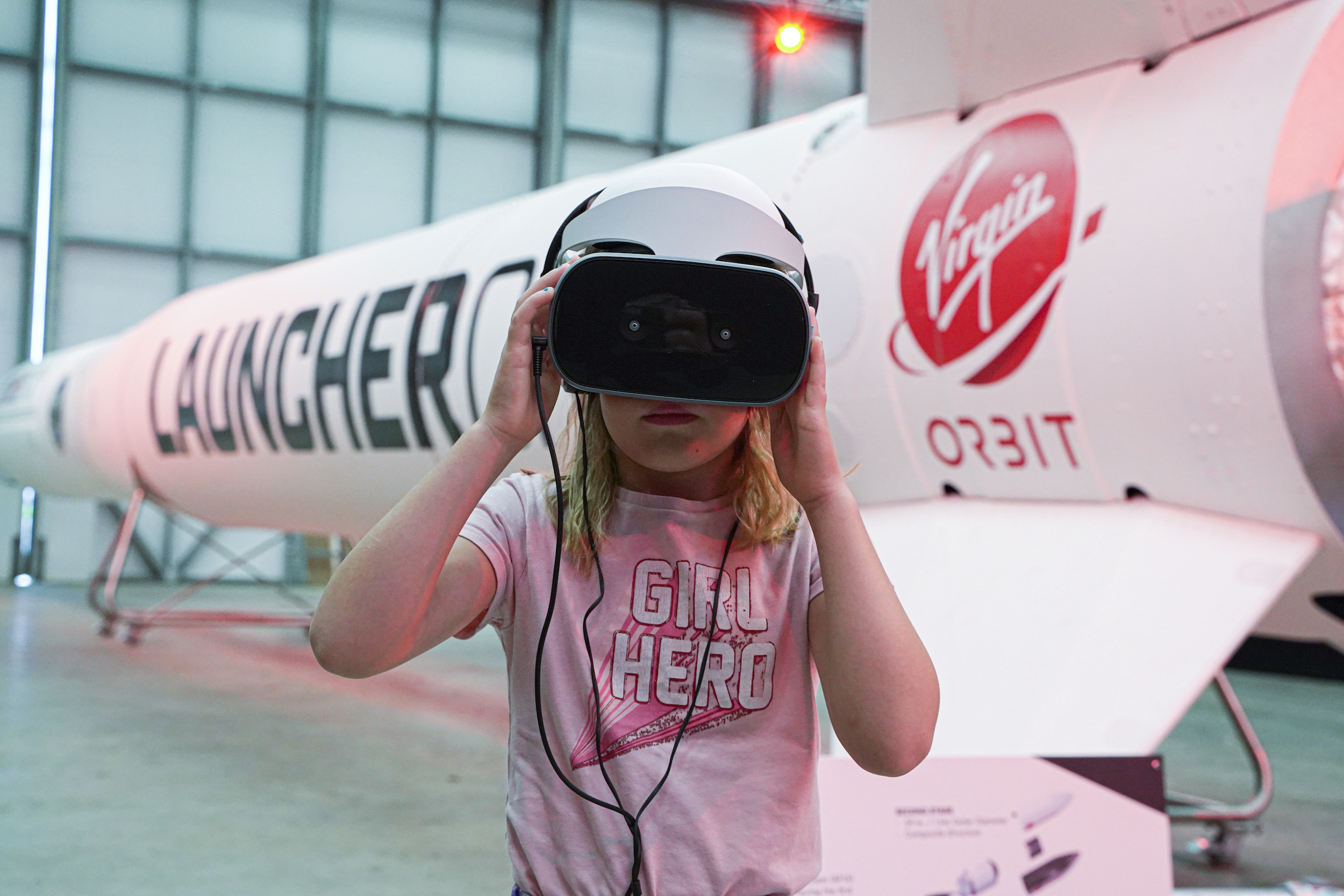 Schools in Bristol, Bradford, Greater London and Cornwall have taken the top spots in a national space competition linked to the UK's first satellite launch this summer. Bristol Metropolitan Academy and Fairfield High School from Bristol; Carlton Bolling College in Bradford; Ark All Saints Academy in Camberwell, London; and Mounts Bay Academy in Penzance, Cornwall have been named as the five national winners in the JET to Space competition whose top prize is a four-day residential space camp in Cornwall, this July, 11th -14th.
The competition is run by youth charity the Jon Egging Trust, and aimed at schools in areas of the UK where employment opportunities are lacking and families face hardship and adversity. Five winning students from years 7 and 8 in each school will attend the camp which aims to boost confidence, aspiration and self-belief in the students.
Fairfield High School, Bristol – students rarely visit the other side of the city, let alone Cornwall
Teacher, Scott Mears, from Fairfield High School says it is difficult to put into words the impact of this achievement. "When we heard we had won we were shocked – you enter competitions as a school to widen your students' opportunities but never really expect to win!" says Scott. "To win a residential visit to Cornwall is amazing. We hope the competition will highlight the careers that STEM subjects can lead to and for those attending the trip they'll get an experience of a lifetime! This trip is likely to be the first secondary school trip these pupils have had the opportunity to attend since Covid-19, so the significance to these young people cannot be overstated."
Principal, Nick Lewis commented: "All the activities, such as visiting Spaceport Cornwall are unique opportunities for our young people, giving them insight that they may not otherwise have been able to experience.  We know several of our students rarely visit the other side of the city never mind the beautiful county of Cornwall"
Carlton Bolling, Bradford – some students have never even left the local area
Assistant Headteacher, Matt Campbell, from Carlton Bolling says it is difficult to put into words the impact of the achievement. "As a school we are absolutely thrilled to learn that we are one of the winning schools. As a Science Faculty we are always encouraging our students to be curious and inquisitive about science; to have the opportunity to do this outside the classroom and on such an important subject is very exciting," says Matt. "Our students will benefit from this experience from the minute they set off to the minute they return. We as a school pride ourselves on the personal development of our students and this will be a wonderful opportunity to do things they have never done before. Some of our students have never left their local area, let alone been involved in something as exciting as a residential."
Matt continues: "For many of our students, this will be a once in a lifetime opportunity to do things they have never done before and go places they may never visit again. The students we serve work hard and demonstrate a great deal of resilience every day. As a school we are pleased and proud that we can reward them with an experience as exciting as this."
Bristol Metropolitan Academy – the win will have positive ripple across school
Teacher, Charlotte Kay, from Bristol Metropolitan Academy says the win will have a positive ripple effect across the school. "When I heard we'd won this amazing opportunity, I was shocked!" says Charlotte.  "I knew the students had worked hard on their entry, and I felt so proud of them and excited at the prospect of the opportunity they could now access. Knowing that we are one of five schools from the entire nation to win makes me feel quite emotional. Some of our students are going on a real space camp in Cornwall when some have never even been to the beach before! This is the news every child dreams of hearing."
Charlotte believes that this opportunity will also benefit the students long-term. "To be able to meet those with STEM careers will be hugely inspirational, and improve their communication and social skills. I hope the winning students will act as ambassadors in the future, giving other students the confidence to strive for the best, and act as a catalyst to other teachers to facilitate these unique opportunities for our young people."
Ark All Saints, Camberwell – an amazing experience not normally accessible in South London
Teacher, George Jack says the experience will have a hugely positive impact on the winning students. "We were so excited to hear that we were one of the winning JET to Space schools! At Ark All Saints we aim to equip all our scholars with the skills and aspirations to succeed at university or in another career of their choice.  The truly out-of-this-world itinerary will inspire our scholars as well as providing an amazing experience not normally accessible in South London. We hope that the camp will provide a positive impact on aspirations and future employment prospects which will help us achieve our main aim of saving lives through education in our local community."
Mounts Bay Academy, Penzance – the experience will benefit students in 'a million ways'
Science Technician, Stacey Wheeler, from Mounts Bay Academy says the win will have a positive ripple effect across the school. "I could not believe it when I found out we had won. I think you always enter these things thinking it will never happen, they won't choose you for whatever reason but this really it all worth it." Stacey believes that the opportunity will benefit the students in 'a million ways': "The space camp will improve their confidence, team skills and much more, but above all, I really think it will help their self-belief. And, they really do deserve it."
Jon Egging Trust ensures impact of UK's first satellite launch is felt in areas of low opportunity
Jon Egging Trust CEO, Dr Emma Egging OBE, says she hopes the competition will widen the charity's reach across the UK: "Through running this competition, we wanted to ensure that the inspirational ripple effect from the UK's first satellite launch reached areas of the country where employment opportunities may be lacking, and where we know many young people are facing adversity. We have met so many new schools as a result of JET to Space – not just in our five winners, but others across the UK – and we hope this will be the beginning of our journey with them as we look to increase the reach of the STEM-inspired support programmes we deliver, which we know make a significant difference to the outcomes for young people who are struggling with school engagement.
"At JET, we encourage our students to dream big, despite any adversity they may have faced; we know that with the right support and access to inspirational settings and individuals the sky is no longer the limit. I'd like to extend my sincere congratulations to our five winning JET to Space schools who demonstrated in their entries just what a profound effect the camp will have on their students."
JET to Space camp highlights
Highlights of the JET to Space camp include a VIP tour of Spaceport Cornwall, a robotics and rocket propulsion challenge at RAF St Mawgan, and a chance to complete the Cornish Challenge; a surf and coasteering adventure which explores Cornwall's extraordinary marine conservation areas.
The competition is supported by Virgin Unite, Virgin Orbit, Spaceport Cornwall and RAF St Mawgan. All schools who entered JET to Space will be invited to take part in a virtual space seminar in September, hosted by the brains behind the satellite launch.
 ENDS