Flt Lt Mike Crockford – Test Pilot and Inspirational Mentor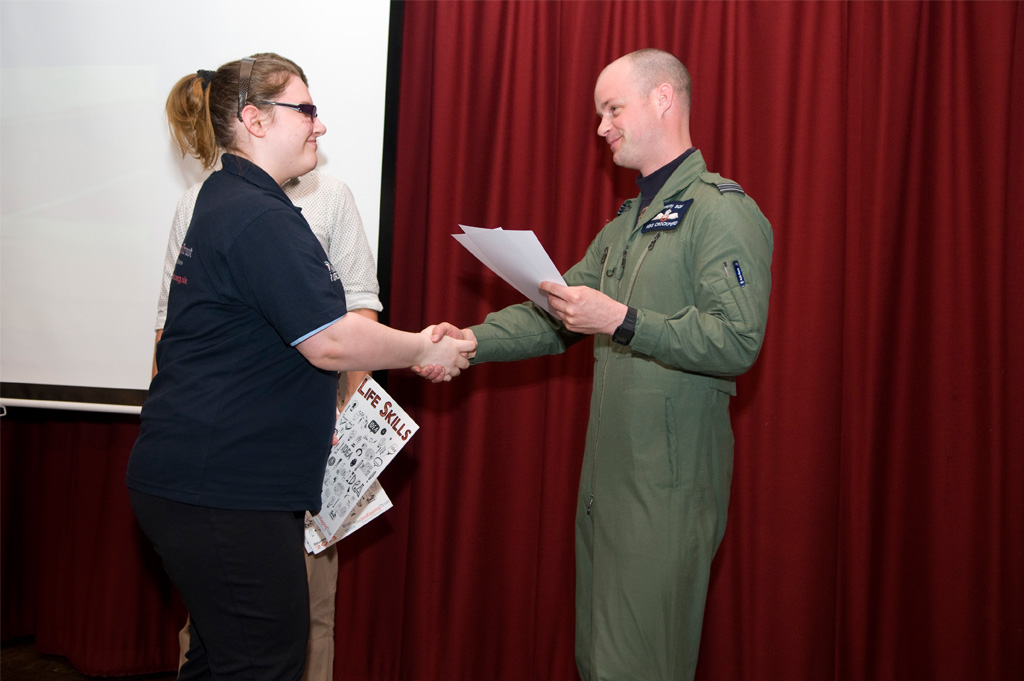 MoD Boscombe Down is running its third year of the Blue Skies Programme in 2015 and I've been lucky enough to be involved with it since planning began in mid-2012.  MoD Boscombe Down is somewhat different to the other stations involved with the Jon Egging Trust as it has a very small footprint of military personnel and a large civilian workforce in QinetiQ.  Because of this, a wide range of personnel from: the Empire Test Pilots' School, 206 (R) Squadron, Southampton University Air Squadron, Air Traffic Control and QinetiQ have all had to work together to make sure a comprehensive and sustainable programme is provided for the young people.  My own involvement has been co-ordinating this multi-element arrangement, as well as helping to support and deliver the Blue Skies syllabus to the students.  MoD Boscombe Down is a fascinating station, steeped in aviation history and buzzing with many different aircraft types doing unusual and unique flying.  As the centre for the UK military's test flying, as well as the home of the Empire Test Pilots' School (the World's first test pilot school), hopefully it has that special quality which helps to inspire the young people of Blue Skies.
Over the last 3 years the students have learnt teamwork and leadership theory, putting their skills to the test in various practical exercises, navigation tasks, low-ropes and even herding sheep!  They've excavated 2000 year old artefacts on archaeological digs on Salisbury plain and have also tried their hand in a state of the art, multi-million pound flight simulator.  They've seen how large the team of people required to support the flying at Boscombe Down is, through working with the airfield's fire fighters, safety equipment specialists, engineers and air traffic controllers, underlining the fact that it is one big team effort.  They've also been given some key practical skills in presentation, communication, interview techniques and first aid.
I hope Blue Skies has been inspiring for the young people, because it certainly has been for me.  I've seen a dramatic improvement in the self-confidence and communication skills of these formerly under confident young people.  By the end of the Programme they all jump at the chance to try something new, they're keen to work together and can analyse their own behaviour, learning valuable lessons from what they did or didn't achieve.  Introducing the students to such a wide range of new people, jobs and experiences and showing them that the skills they're learning in leadership, teamwork and communication are critical for all of them, whether it's test flying or first aid, is what Blue Skies is all about for me.  I've loved being involved with Blue Skies and my aim is to ensure that it runs at Boscombe Down for a long time into the future.  I hope it receives the investment and support it will always need to keep going, as it has, from strength to strength.