Inspiring through volunteering
As part of Volunteers Week 2019, we are thanking all of our military volunteers for the difference they make to the young people on our programmes.
JET Volunter, SAC Kira Sturgess tells us all about her experiences volunteering with JET at RAF College Cranwell.
When I arrived at RAFC Cranwell in September 2017 I did what everyone in the Military does 'get a secondary duty' the 'tick in the box' and it also gets you out of work for a few days. Little did I realise how important Jon Egging Trust is to young people and how passionate I would become about it.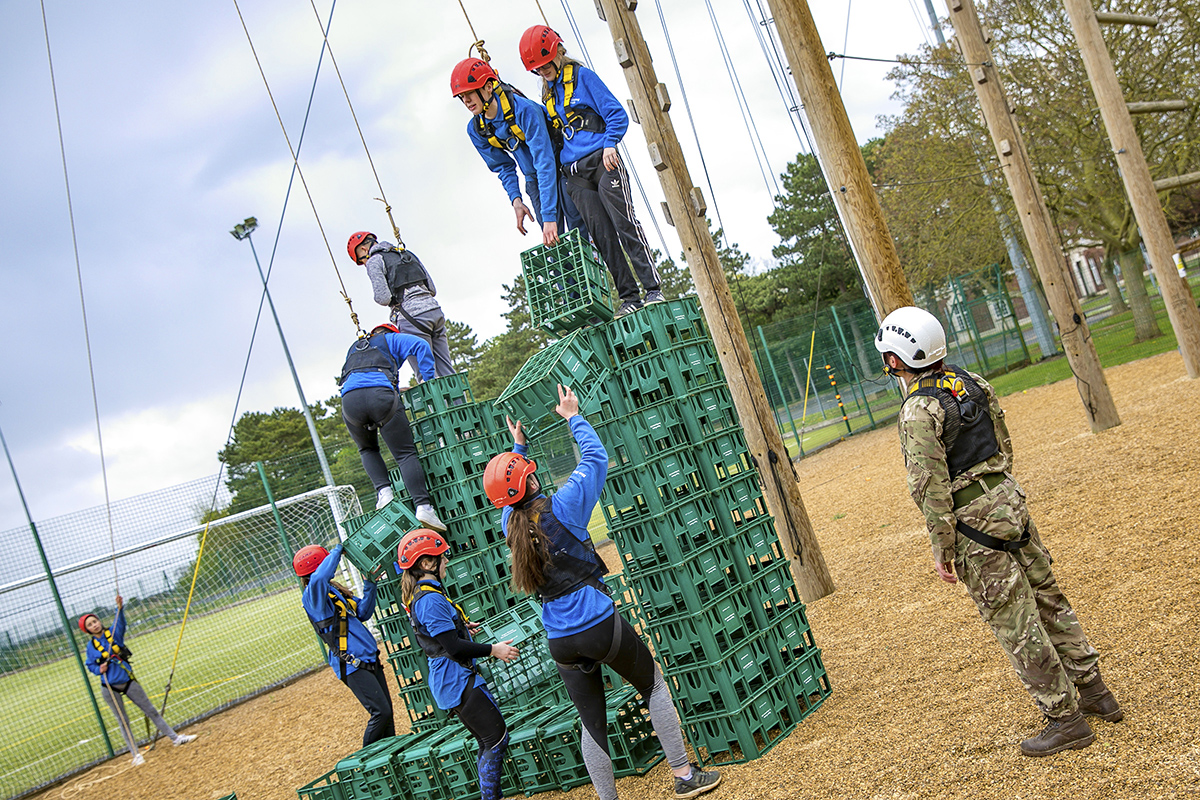 The program started with a meet and greet with 14 young people from Barnes Wallis Academy and I have to say I was severely nervous. For the first session I was supposed to watch and get a feel for what the team do, I couldn't! I jumped straight in and starting a game with them to help with their listening skills, I could not believe how quickly my nerves went and looking at these young people achieving the goals filled me with joy.
Most of the students chosen for JET are underachieving or come from challenging backgrounds and may be at risk of falling out of education. We run this program to inspire them to do more with their life and to give them skills that they will need for their future careers.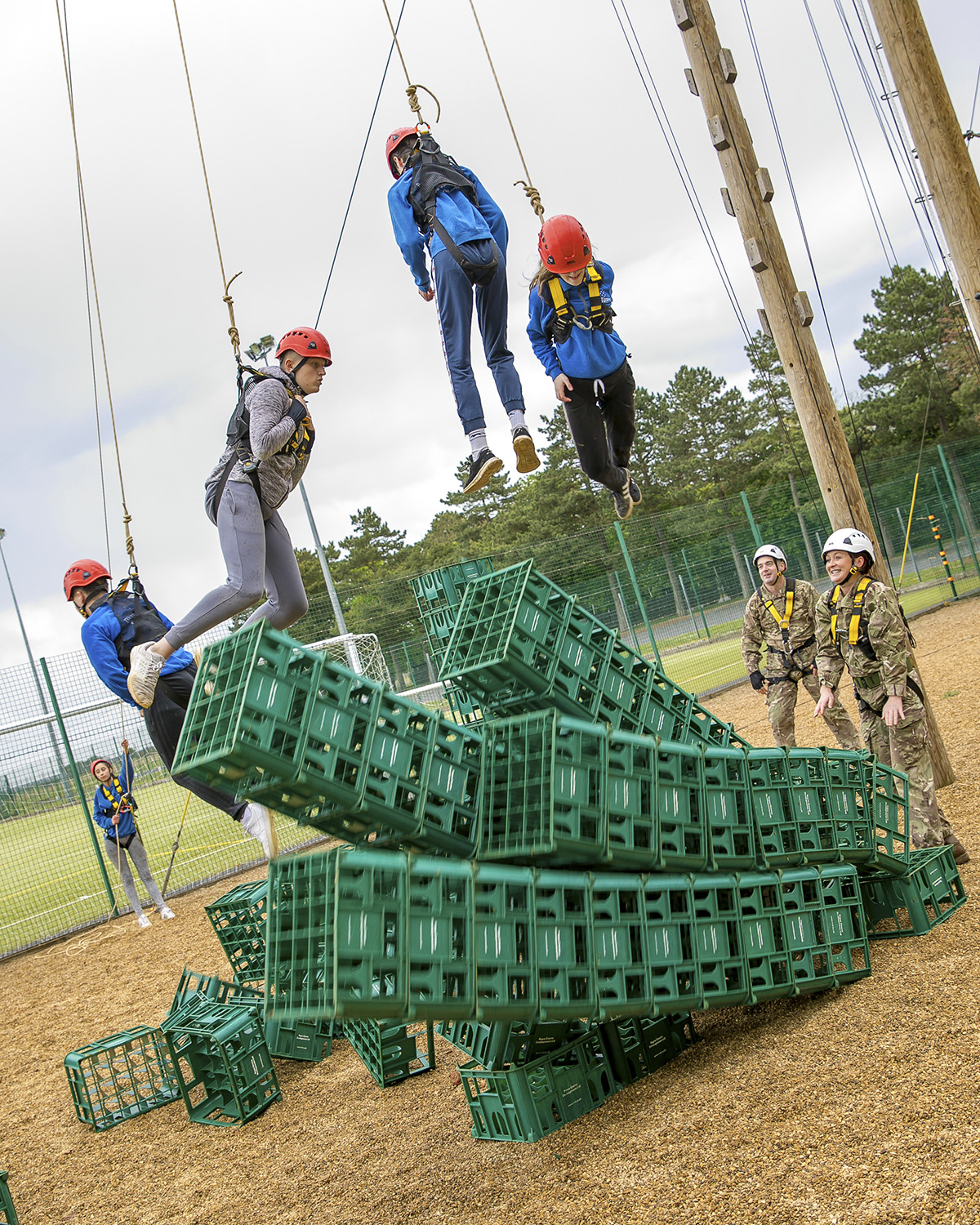 For JET students we like to keep the same volunteers, so we aren't continuously trying to build a rapport to achieve more out of the sessions. It gave Cpl Paul Conwell and myself the opportunity to become fully qualified High Ropes Instructors, this enables us to support JET and a lot of other outreach commitments across the station. The first time we used the High Ropes a lot of the students were anxious before we started and some were even refusing to get in the harness. With some encouragement getting them working as team giving each other help and support we managed to get a lot of good leadership skills learnt. Not only that but it was great fun to watch all their faces as they went head on with their fears.
We have just started a new season with Priory Witham Academy and the last session made me feel so proud to be a part of JET. The session started with Sgt Richard Nauyokas teaching drill with the students, this is always good fun and he is very easy to wind up (haha). After this I told the group about someone who inspired me, then we asked them to do the same and as we went around the room one young girl said that I inspired her, she said "Your honesty telling us that you have struggled with leadership styles and you have failed inspired me". she said my honesty made her feel like she could keep trying and not to worry if she gets things wrong because I did it. I couldn't wipe the smile off my face, I was literally over the moon.
JET is about raising aspirations, confidence and self-esteem, helping young people to re-engage with education and make informed choices about their futures. In JET session you get told if anyone has any disabilities or learning difficulties and honestly you would never tell. The sessions bring out something in them that the teachers say they have never seen before and they have been with them every day for the last 4 years.