New JET partnership with RAF Wittering off to a flying start!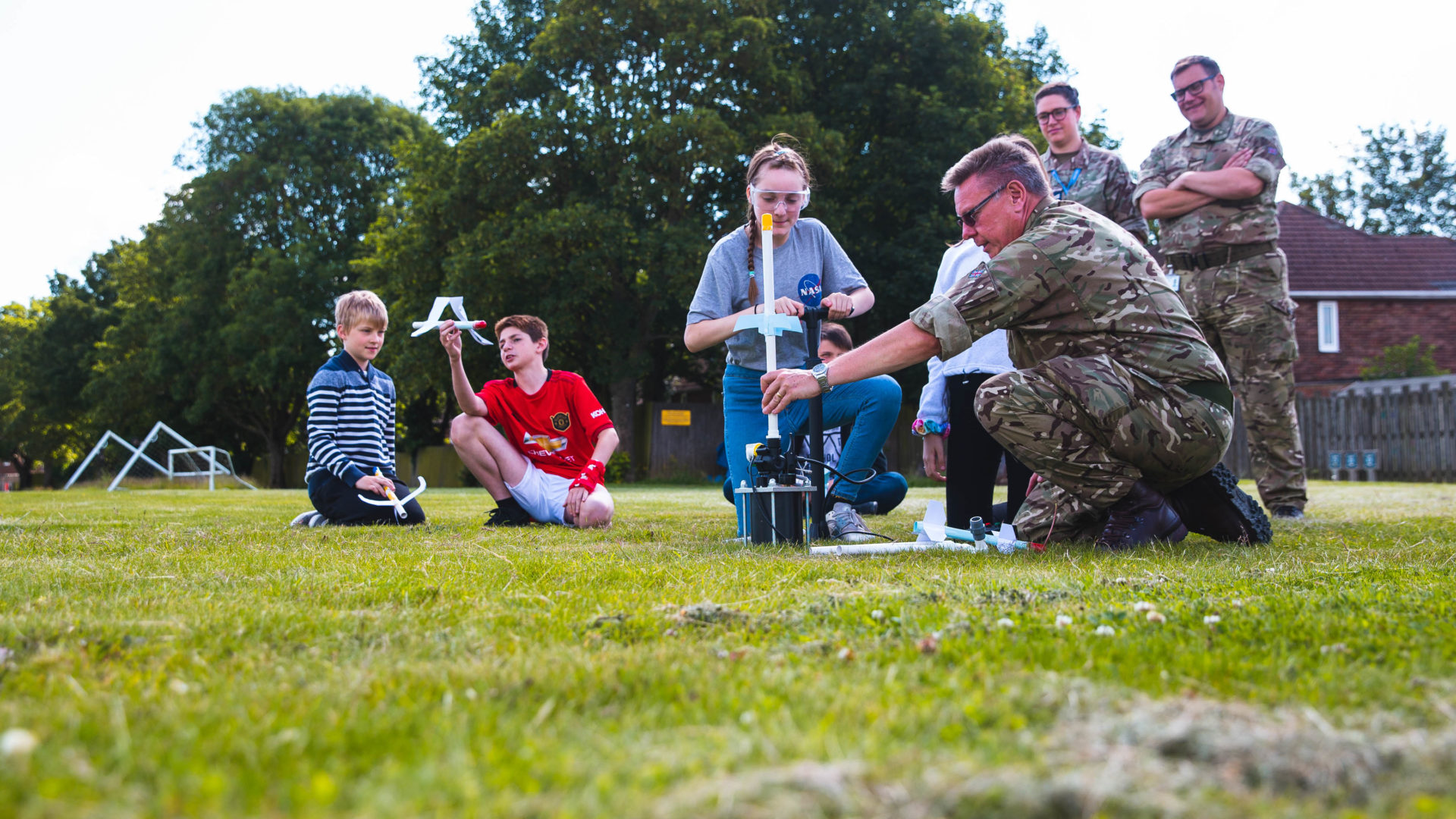 JET launched a new partnership with RAF Wittering this summer with the support of former Station Commander Group Captain Tony Keeling. A partnership that this year has seen a tremendous effort to support both our Youth Programmes delivery as well as our Fundraising and Events teams.
Within our Youth Programmes, two schools received Blue Skies Inspire Packages (BSIP) with the support of 11 RAF Wittering military volunteers and the JET Youth Liaison Officer for South Lincolnshire. Each five session BSIP reached 12-15 young people.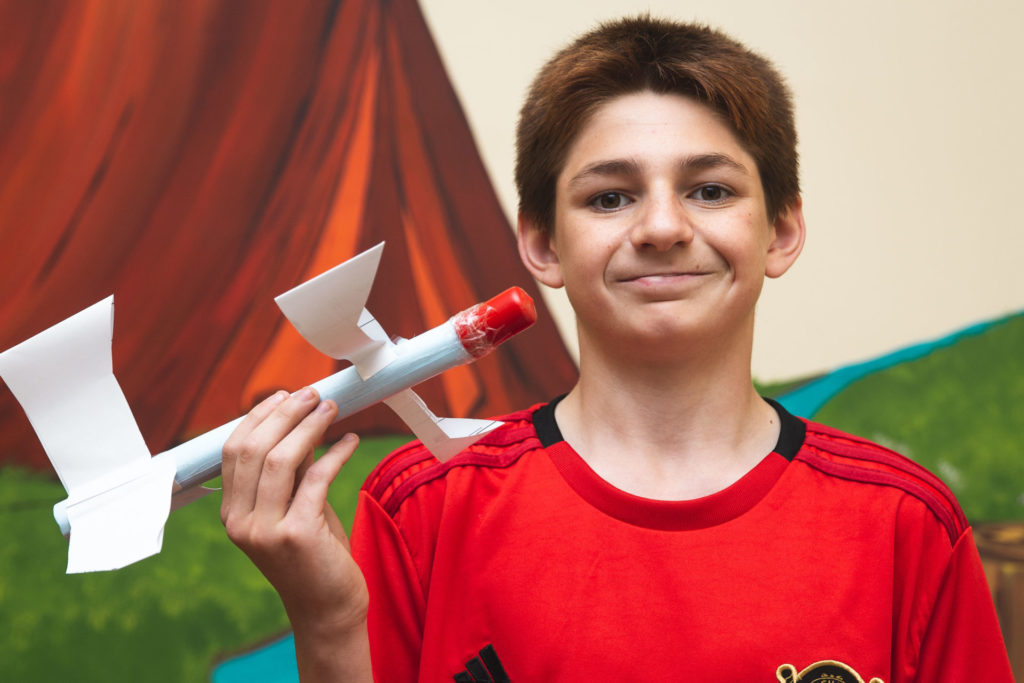 "It was great to see the students working well together and realise themselves how much they had grown throughout the duration of the programme." – Careers Lead at Ken Stimpson Community School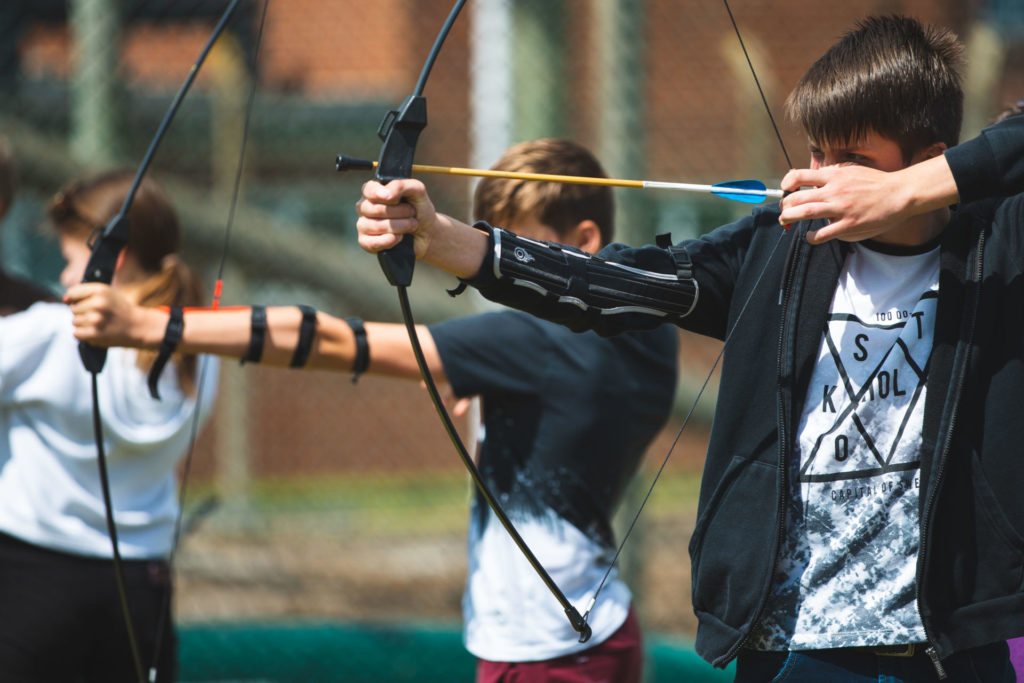 Over the course of four sessions, the young people experienced a variety of activities that focused upon confidence, communication, teamwork and resilience; soft skills that when given targeted attention can support a young person to be the best they can be at any given time. The series of sessions finished with a final fifth visit to RAF Wittering where they could look to experience and apply some of the learned skills and practices that had come before. This visit included a variety of opportunities such as a tour of the heritage centre, archery, tube rockets, and robot mines.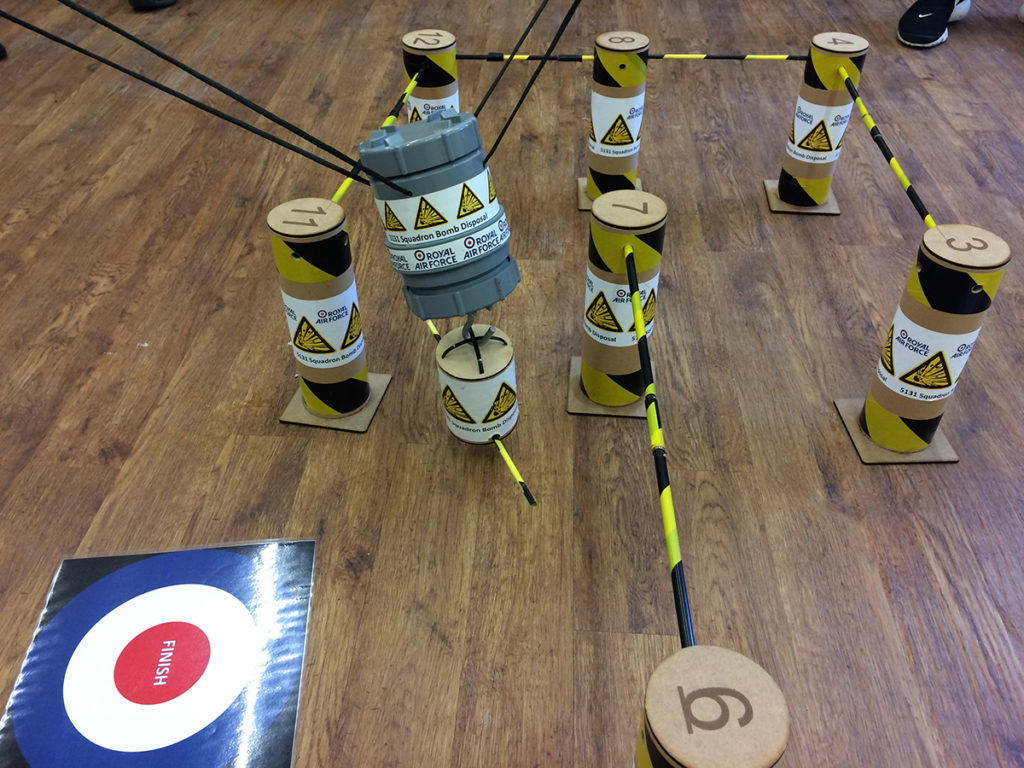 Throughout the sessions, the young people had our inspiring volunteers showing an interest in getting to know them and supporting them in their journey. Sessions that offered a safe platform to voice ideas and to explore different perspectives and viewpoints without judgement. The sessions led to co-ordinators at City of Peterborough Academy and Ken Stimpson Community School being delighted with their school's involvement and the impact seen with the 27 students involved.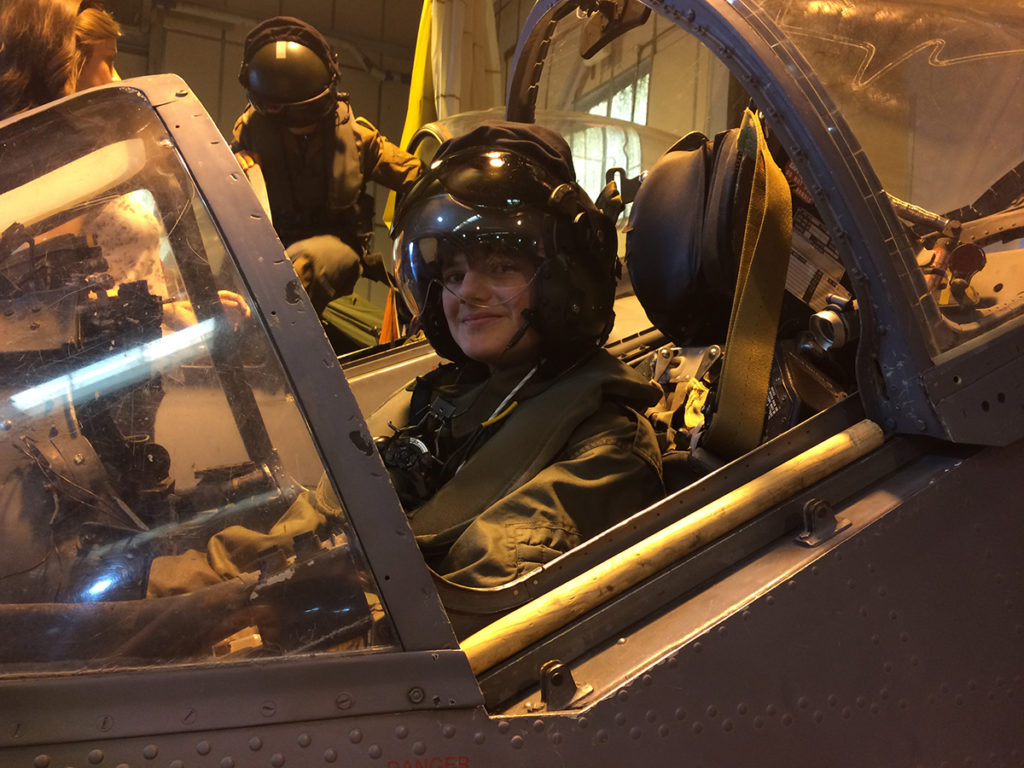 "After the sessions I felt like I had control of my thoughts and could work better in a group" –Abi, aged 12
Our Fundraising and Events teams have also seen huge support from RAF Wittering. As the chosen charity for Burghley Horse Trials this summer, volunteers from RAF Wittering championed JET at the event. They helped visitors to the event be seated in a replica 'Hawk,' answering questions and speaking highly of the strong affiliation JET has with the Red Arrows, the RAF and its military personnel who volunteer time and resource to effect change in the young people facing adversity on our programmes.
Thanks to my team from @RAF_Wittering for supporting the @JonEggingTrust – thanks also to the @LRBHT_Official pic.twitter.com/prDdVelWHO

— Stn Cdr Wittering (@stncdrrafwitt) September 8, 2019
With the continued support of new Station Commander Group Captain Jo Lincoln, we are excited to see how this new partnership will continue to grow and impact more young people within the local area to RAF Wittering in the future.