Teamwork and leadership at the Tactical Medical Wing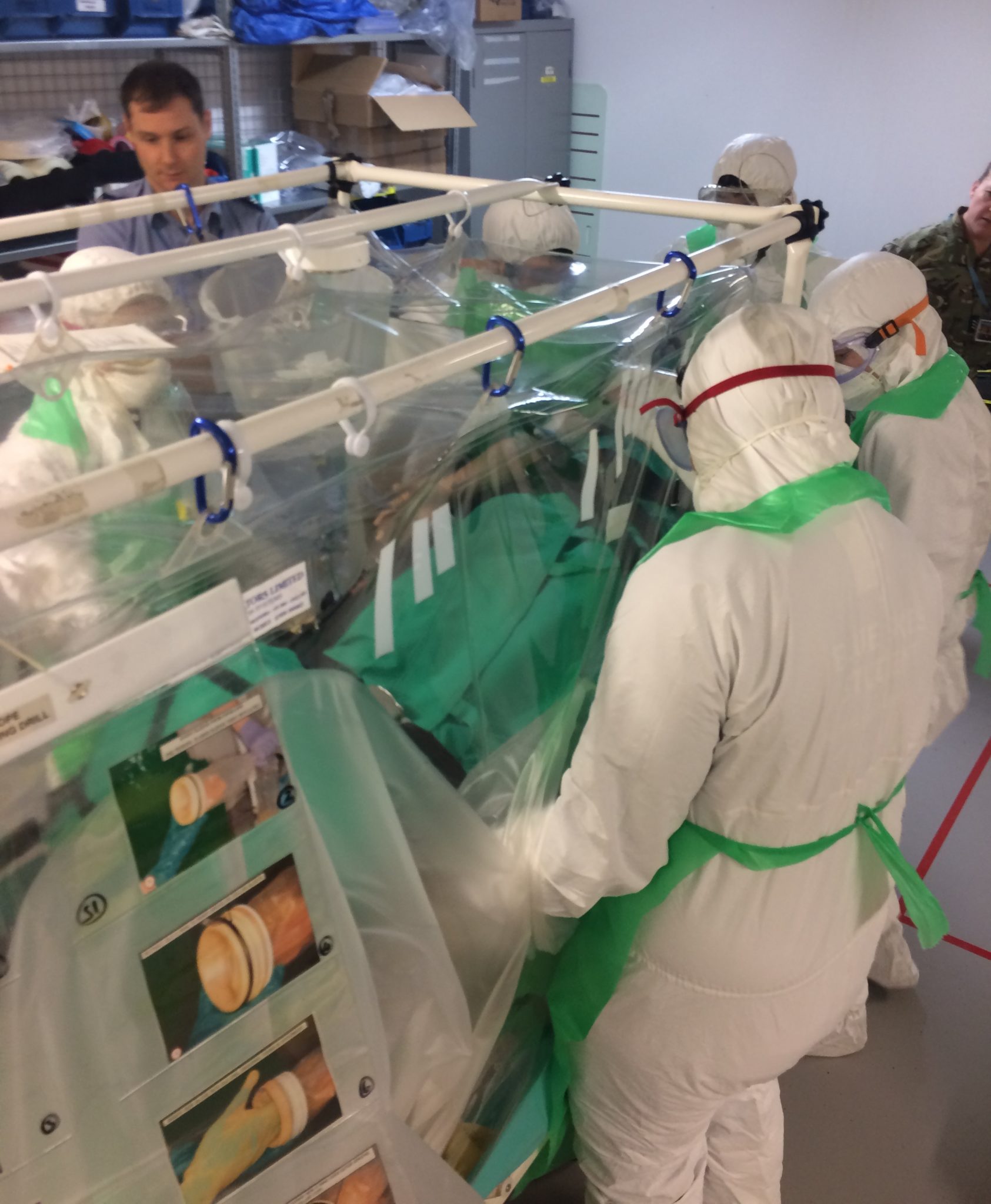 The Blue Skies 2 students from Carterton Community College had an incredible day organised by Flt Lt Jon Hill and FS Hilary Dimeck. The students demonstrated their team working and leadership skills in the tactical medical wing at RAF Brize Norton. They were given an amazing opportunity to use the Air Transport Isolator (ATI) training unit used by the military to safely evacuate and transport contagious patients.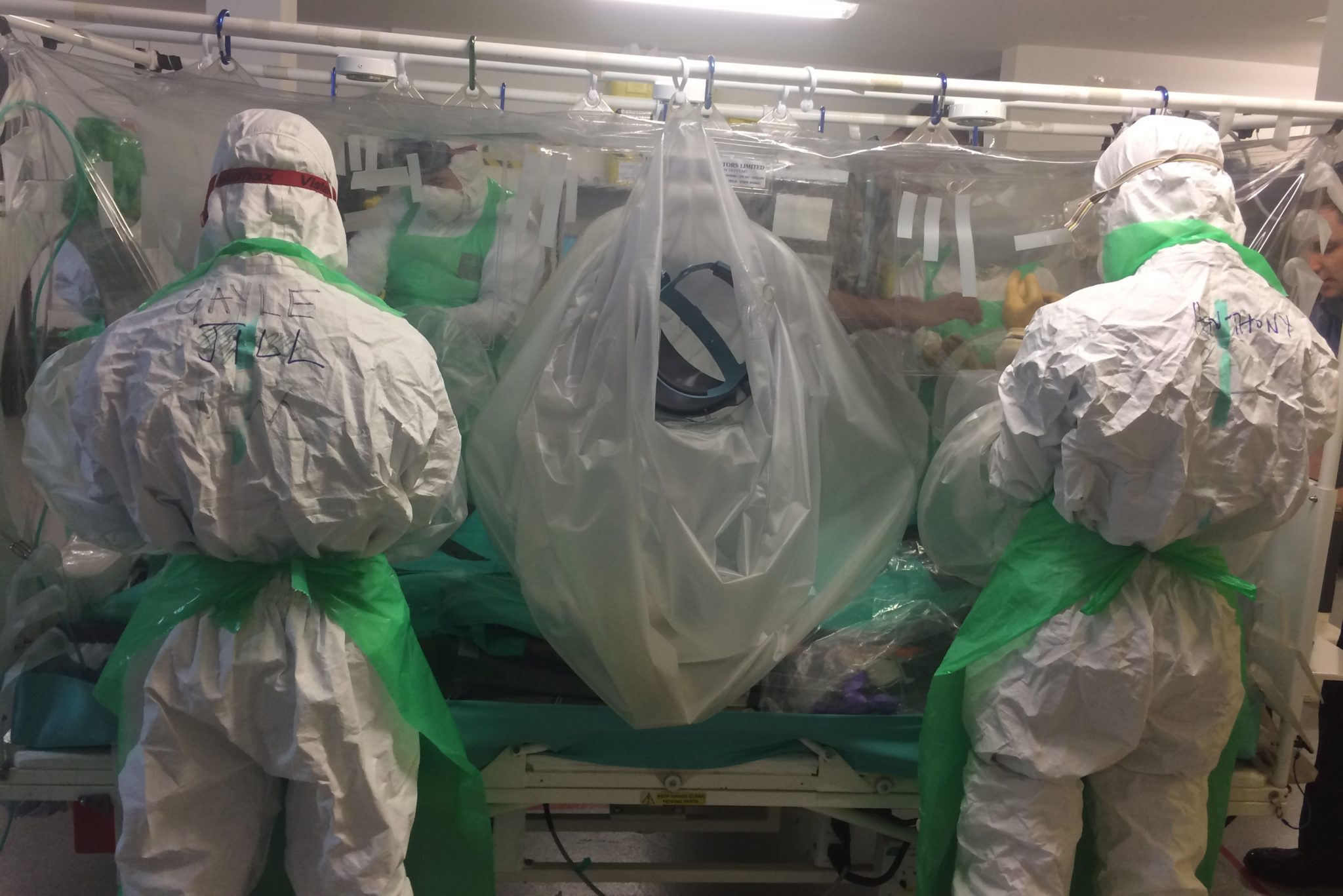 As part of their task, the students had to dress in the Personal Protective Equipment (PPE). This included a full protective suit, gloves, facemask and goggles that the medical teams would wear to protect themselves from the spread of infection.
Dressed in PPE the students were given a simulated task to move a pretend contagious casualty onto a stretcher and into the ATI and then dress the casualty.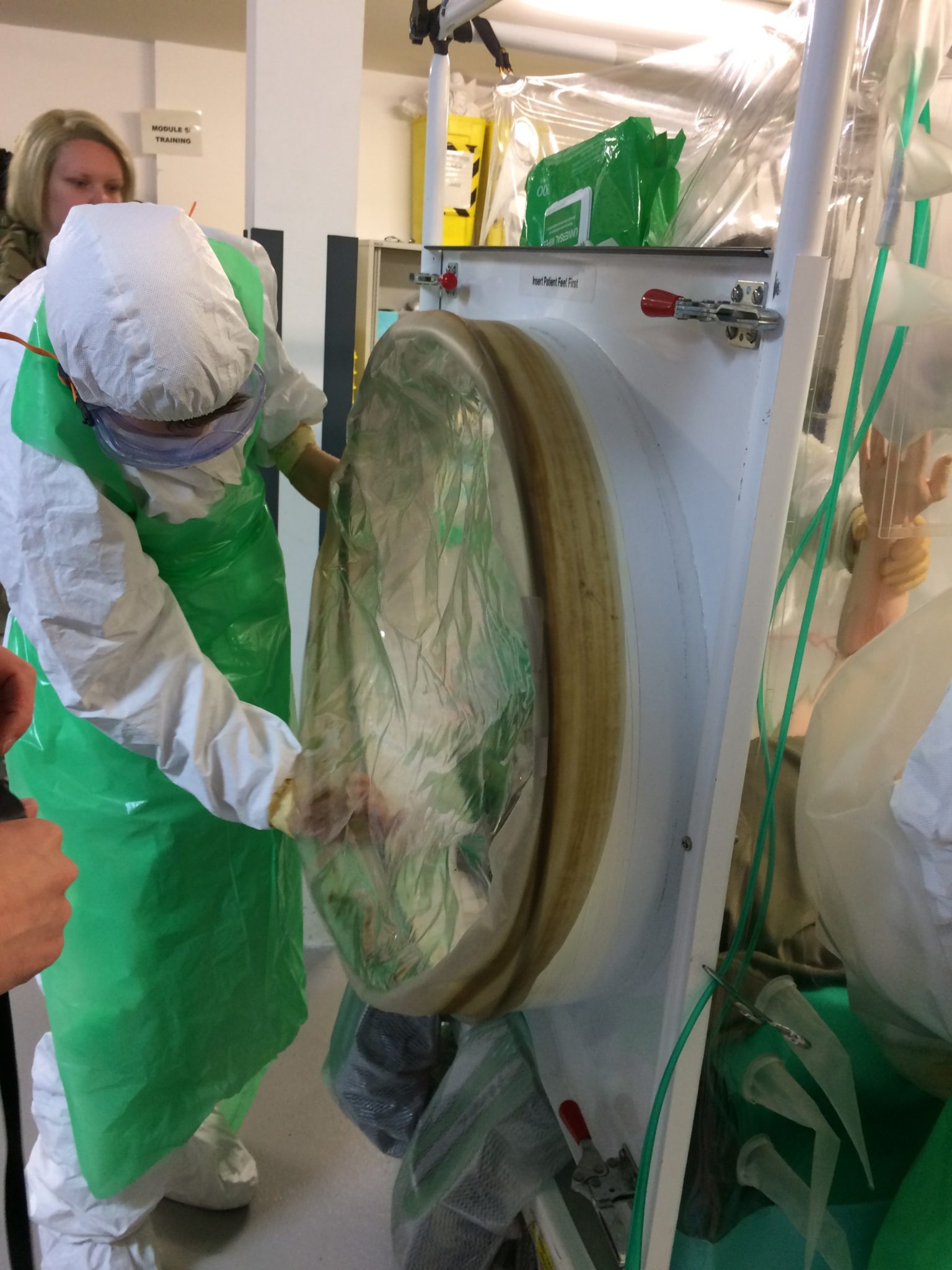 A leader was assigned and it was his or her responsibility to give direction to the team, making sure that no one was at risk of contamination.
'Today's session was awesome, I think we all worked really well together' Will, BS2 stud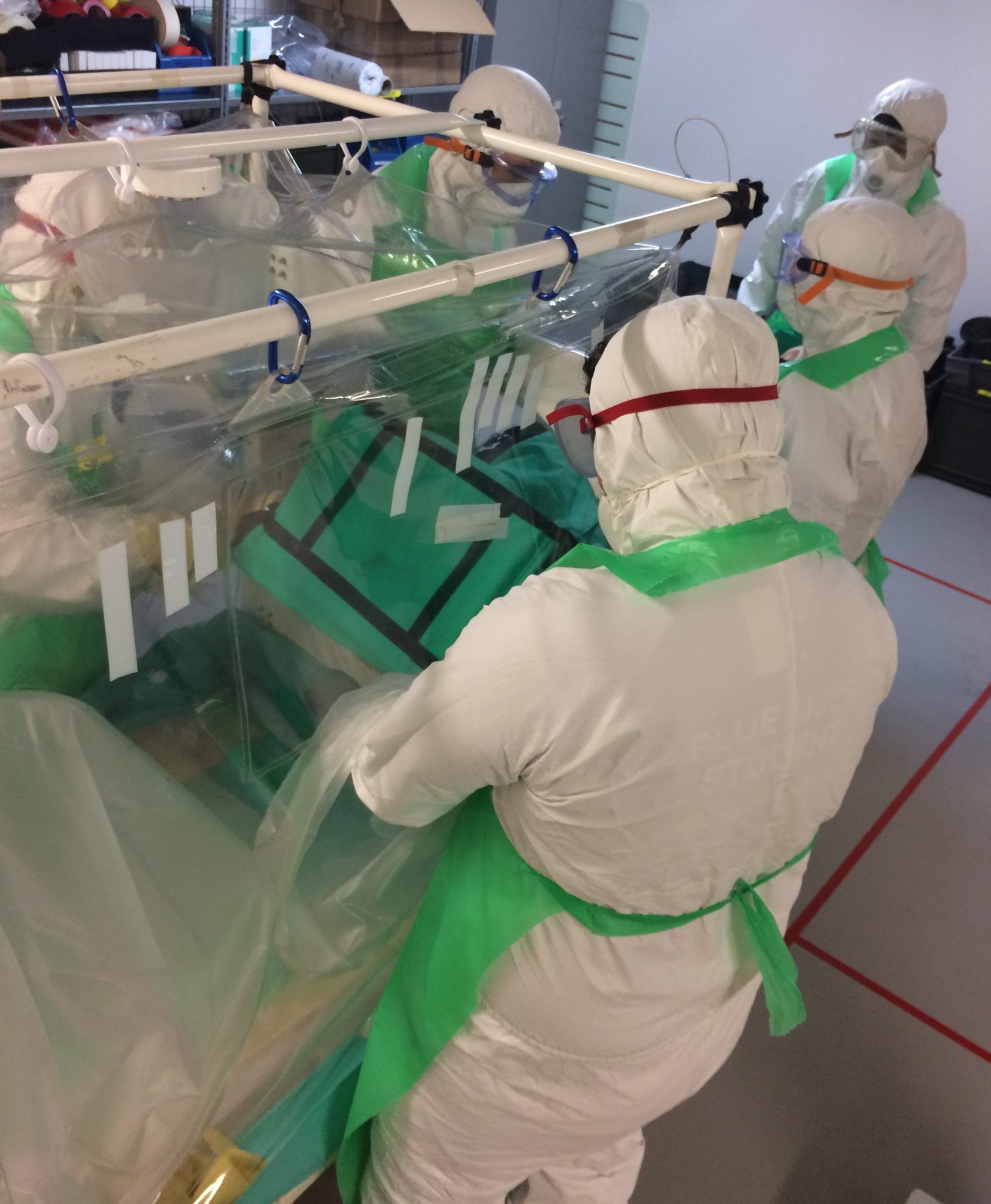 The students all worked extremely well together and managed to complete the task successfully.
'The students worked really well together. It is encouraging to see how far they have come.' MACR Kev Beresford.
This activity was lots of fun and motivated the groups to concentrate and work together effectively. A big thank you to all the staff at RAF Brize Norton who helped make the day such a memorable one.