Build a glider challenge
Blue skies students at Charlton school had an amazing day designing, building and flying their very own gliders. On arrival, students made and flew paper aeroplanes and evaluated the characteristics of the winning models. Steve linked this to a clear explanation of the principles of aerodynamics. Students were then briefed and placed in a project team.
'It was so much fun being part of a team, I felt so pleased when everyone accepted my idea for adding strength to the frame.' Cydney BS Student
'I was so proud to have been chosen as a project leader.' Porsche BS student

Throughout the day all the students showed real determination and focus.
'It was one of the best things I have done. I cannot believe that I played a part in building a plane that could fly.' James BS student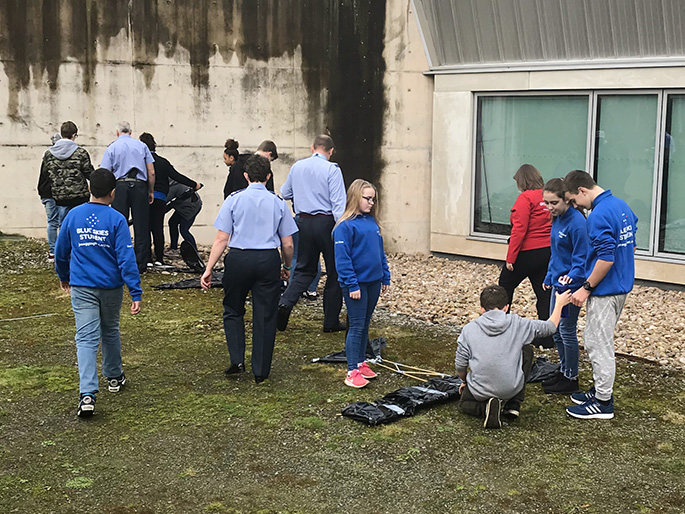 They became really competitive in the final phase making last minute adjustments to try and win the award for the longest flight.
'An incredible day. All the students worked so hard and were absorbed and motivated by the challenge' – Cpl Steve Ward STEM RAF lead