Rider Profile: Group Captain Blythe Crawford OBE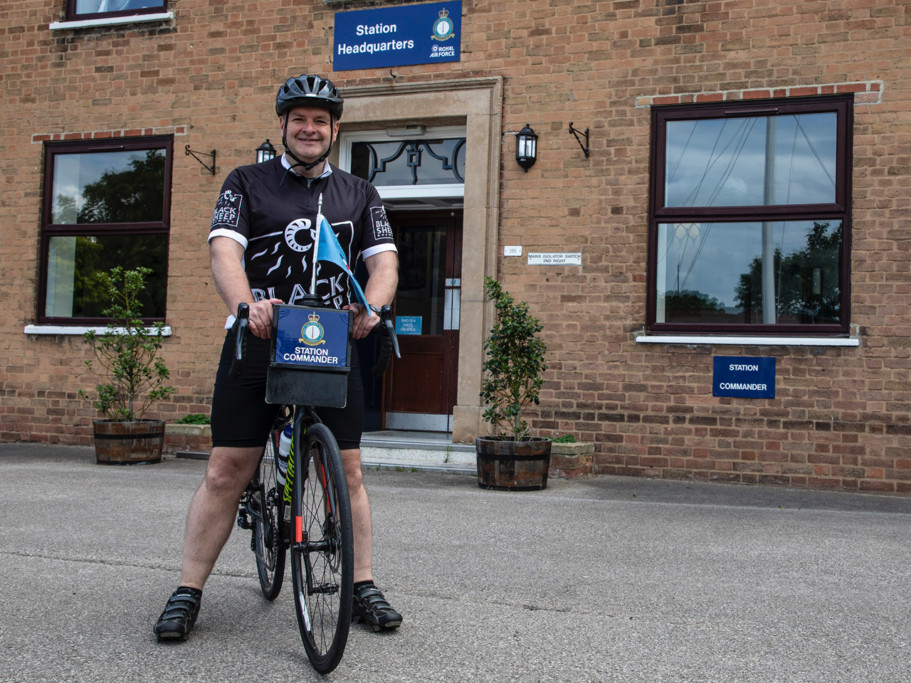 At first glance, Group Captain Blythe Crawford may not appear to be a cyclist, but he's enthusiastic and has previously powered all the way from Glasgow to London as part of a RAF Rugby 7s cycle. Blythe spent most of his career in the back of a Tornado F3, primarily at both Leuchars and Leeming, and the Yorkshire Dales provide his current practice ground, hot on the heels of the Tour De Yorkshire.
Recently returning from a tour in the Pentagon, Blythe has taken on the mantle of Station Commander RAF Leeming, where Jon Egging Trust have a close relationship and where the charity delivers many of its Blue Skies' events.
Blythe will be part of a Leeming 'Northern Powerhouse' of riders taking part in this year's event and is excited at the prospect of testing his speed on the 'flats' of Lincolnshire.