BLUE SKIES 2: LEADERSHIP – OASC 2 Hangar exercises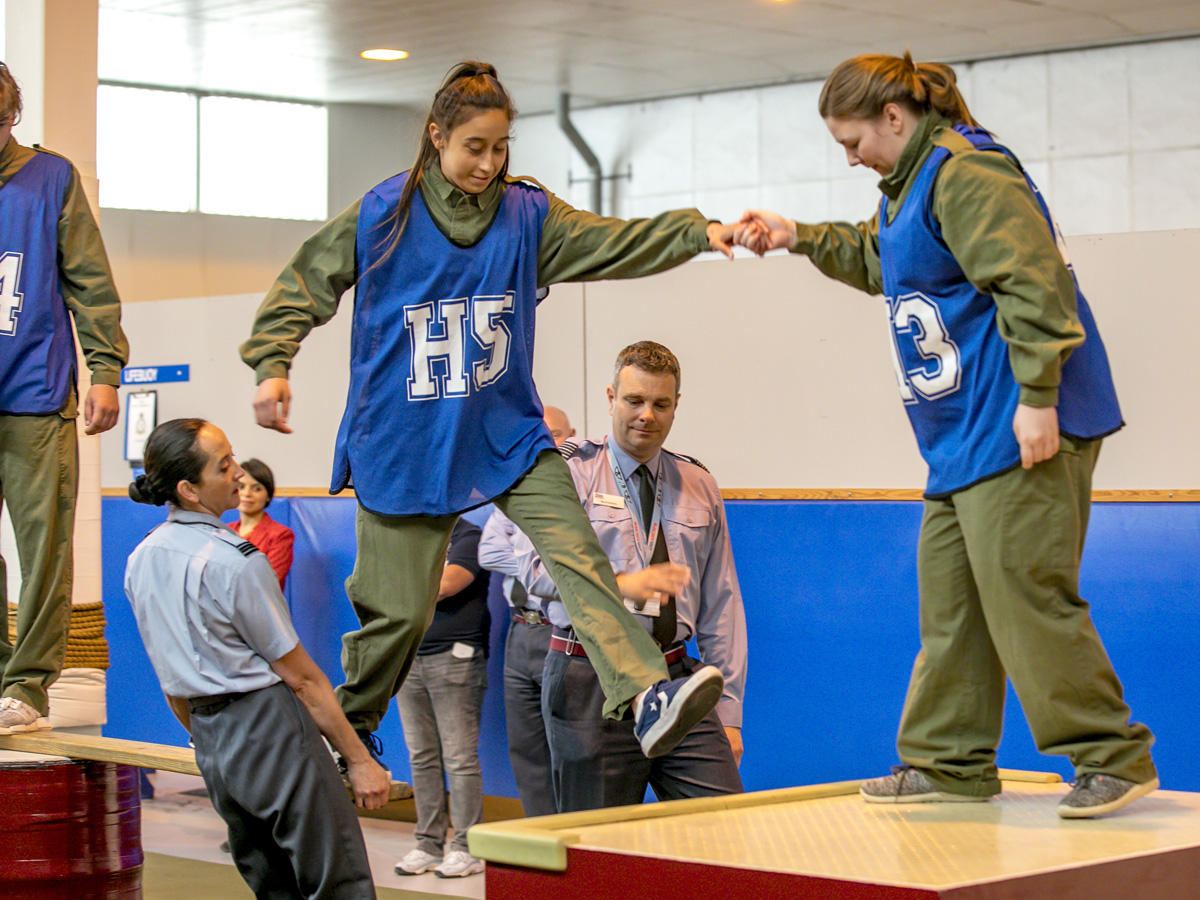 Our Blue Skies 2 students were welcomed back to the OASC for their final leadership session. Here they were challenged in a number of leaderless activities where valuing one another's contributions and not being afraid to share an idea or ask a question were key to moving forward. Having worked effectively as a team the activities then had an appointed leader who was required to fully brief the team on the activity, communicate and execute a plan of their making.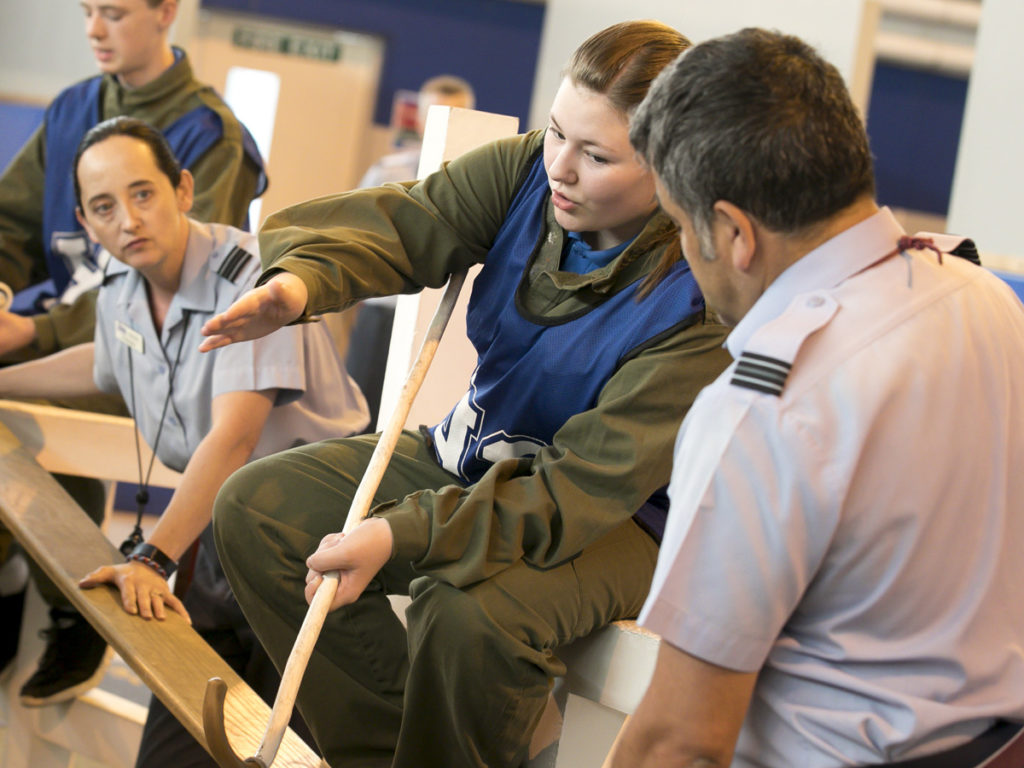 Both types of challenge highlighted how far the students have come in valuing their own decision making as well as communicating their ideas effectively to others in order to work towards a positive outcome and success.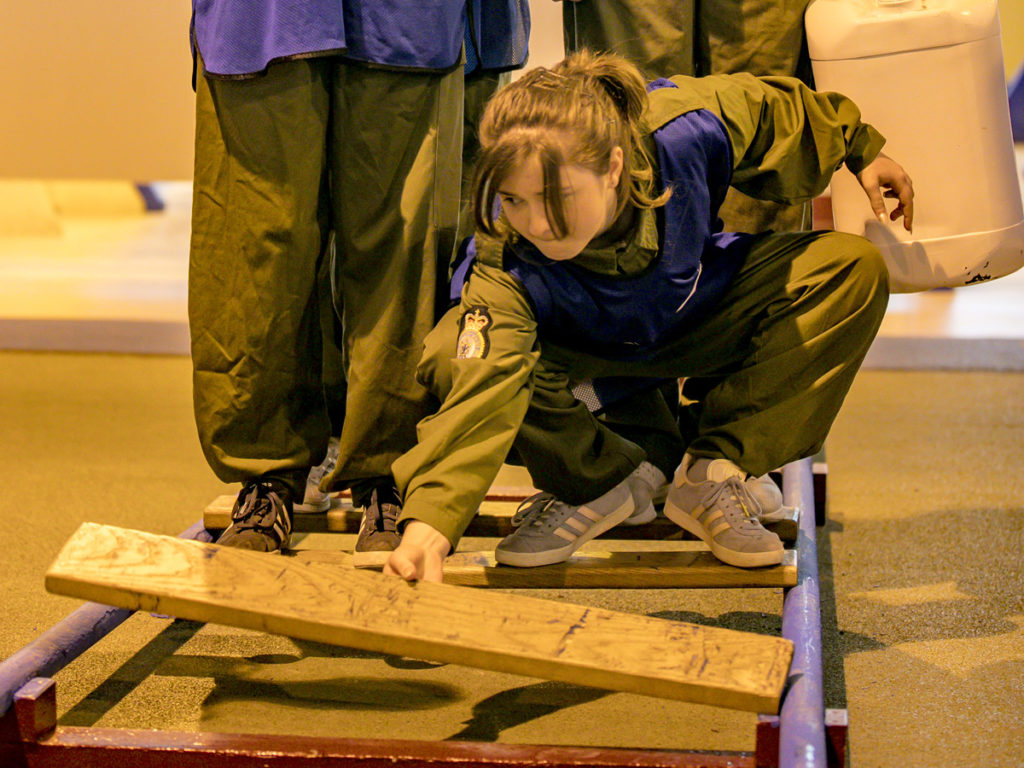 It also demonstrated their willingness to listen to their teammates and adapt where necessary. Team members were also confident to challenge the leader for a positive change. This in particular showed the concept of followership during our Blue Skies programme had been taken on board by our young people.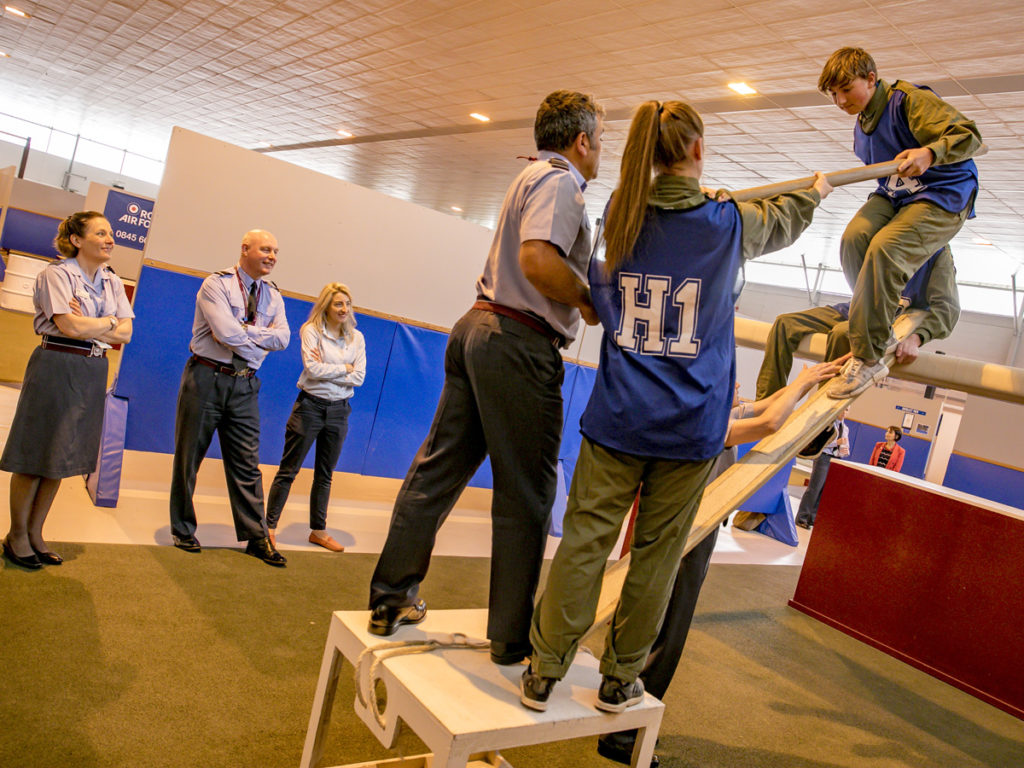 This final Blue Skies session received a very special visit from JET's CEO Dr Emma Egging who was welcoming our new Patron Air Vice Marshall Harvey Smyth to his role. AVM Smyth was thrilled to see how well suited the activities and facilitation was to our young people and to speak with them and hear first-hand of the programmes impact.
Our partnership with the RAF challenges our young people within an environment that promotes and values individual contributions and independence but is equally successful in facilitating great teamwork whilst getting them to reflect on the challenge, their impact and how they could approach things differently and develop moving forward.
This well-balanced combination brings motivation, success and feelings of being proud with what they have achieved. Our young people are immersed into an array of experiences throughout the programme that takes them on a journey together. This journey will continue next academic year with Blue Skies 3!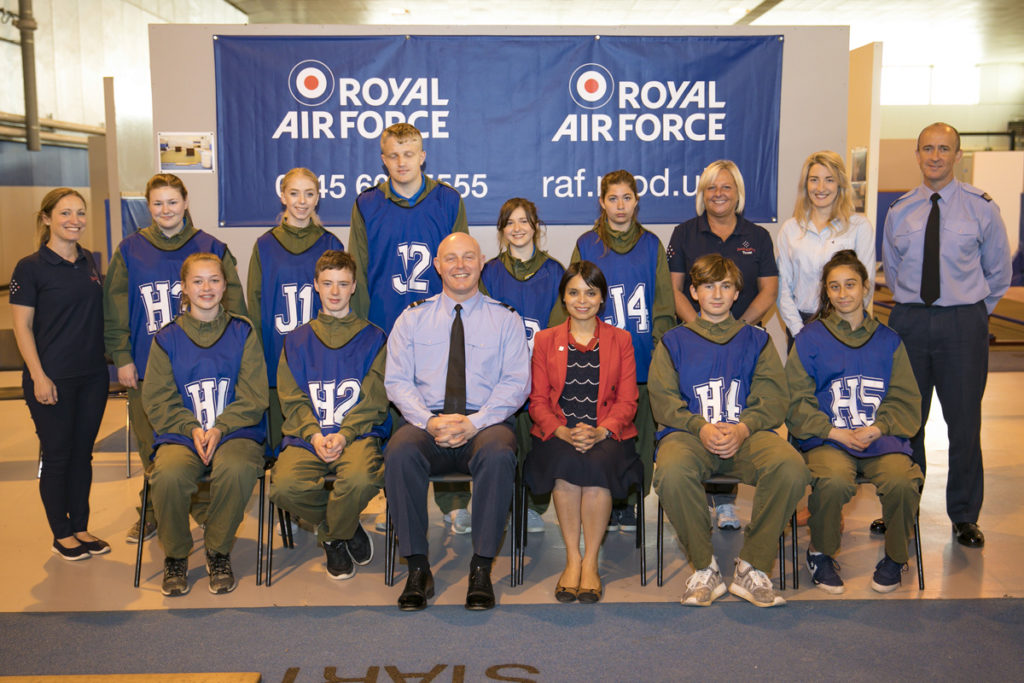 "Delighted to be able to assist. It is equally as enjoyable for the Boarding Officers as they watch the youngsters 'come alive' and start to believe in themselves and work as a team." – Sqn Ldr S Peters, RAF College Cranwell