Bremont take time to inspire JET's Blue Skies 3 students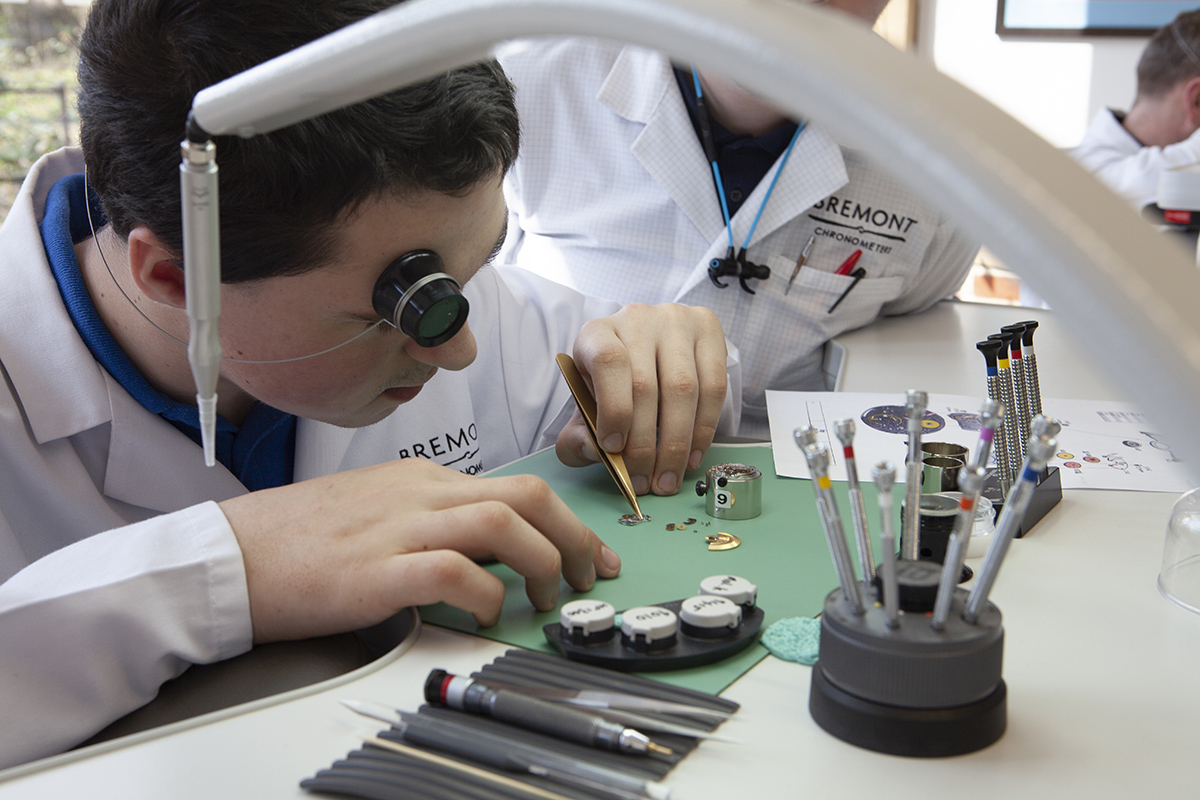 Oxfordshire Blue Skies 3 students from Carterton Community College were extremely lucky to have a day at Bremont, the exclusive watch making company on the 28th March.
'It has been inspiring to see them get so much from the day.' Beth Sedgwick, Bremont
Students started this inspirational day at the Factory watching the raw materials being shaped into watch casings. Bremont, a proudly British company, produces exclusive timepieces which are sought after across the world and the attention to detail and commitment to excellence soon rubbed off on the Blue Skies students.
From using a laser engraver to make their own Bremont Dog Tags, to hearing about how the company engages with adventurers to test their watches to the extremes the students were enthralled.
'I have been so impressed at how the students have conducted themselves throughout the day, they have interacted so well with all the staff here at Bremont.' Molly Zacks, Bremont
In the afternoon these Year 10 students were able to watch how the watch assemblers put together each tiny component, before testing the watches. Then it was their turn to try their hand at putting together a watch. There was some real talent in the group with the watch builders impressed at the concentration and steady hands on display.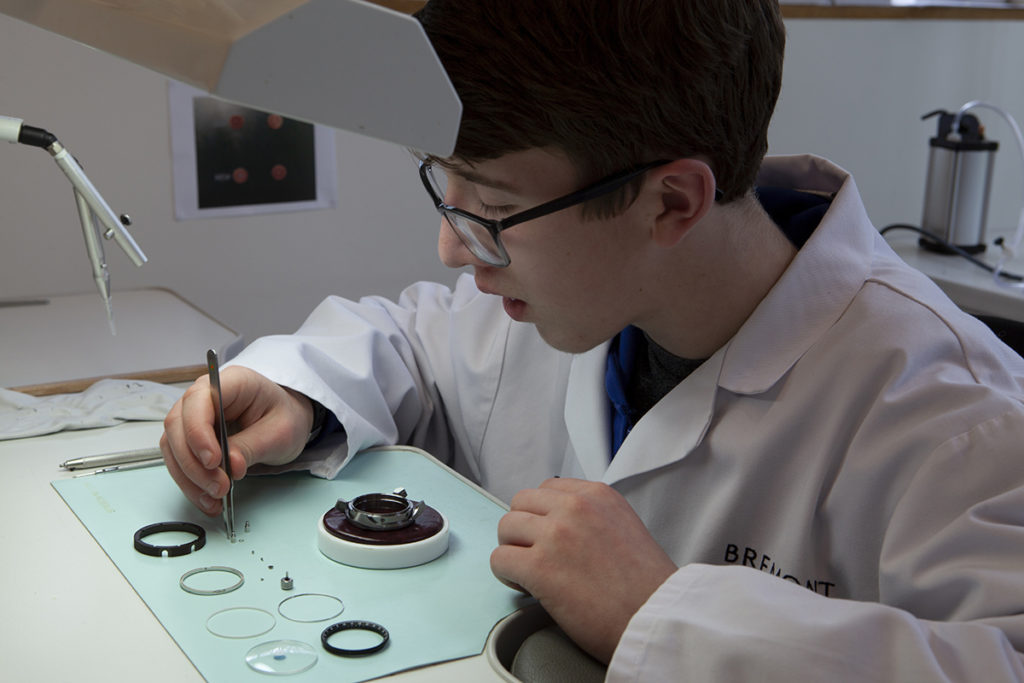 'I have really enjoyed today. I am amazed at how much work goes into building each watch. I am surprised at how good I am at assembling a watch. It feels really great!' Will, 15 (Blue Skies 3 Student)
Giles English, one of the founders of Bremont took time to meet and talk with the students.
'On behalf of Carterton Community College, I would like to thank both Bremont Watches and the Jon Egging Trust for providing such an interesting, engaging and inspirational day; our students gained a valuable insight into this fantastic British brand.' Ed Broadhurst, Assistant Headteacher.