Graduation time for Blue Skies students in Dorset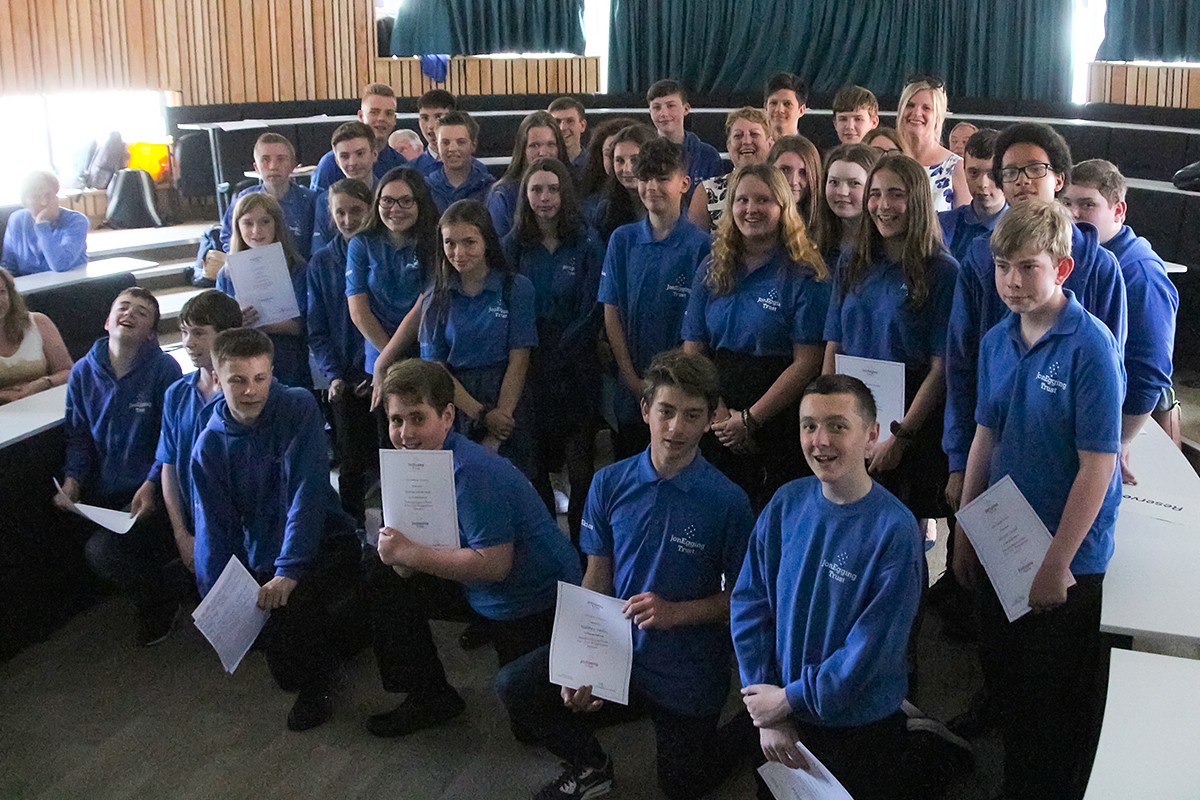 33 students from Ferndown Upper School and Glenmoor & Winton Academy have graduated from JET's Blue Skies 2 and 3 programmes on 3rd July at Bournmouth University.
The students celebrated their success by giving a presentation about their experiences to a room full of their peers, families, school staff, Blue Skies partners and VIPs including the Mayor of Bourenmouth, Cllr Susan Phillips, the Mayor of Ferndown Cllr Julie Robinson and Wg Cdr Thomas from MoD Boscombe Down.
After their presentations, students were presented with their certificates by the Mayor of Bournemouth and JET CEO, Dr Emma Egging.
"MOD Boscome Down are happy to support JET and the Blue Skies programme. The young people have taken the opportunities given to them and in the future will be able to draw on their experiences when at interviews being asked about their skills" – Wg Cdr Thomas, MoD Boscombe Down.
Blue Skies 2 students have learnt about leadership skills whilst undertaking a variety of sessions including STEM activities at MoD Boscombe Down, hanging wallpaper with Farrow & Ball; map reading and orienteering at Moors Valley Country Park; robotics tasks at Bournemouth University and the Tank Museum; laying out skeletons and digging test pits with Wessex Archaeology along with a visit to NATS.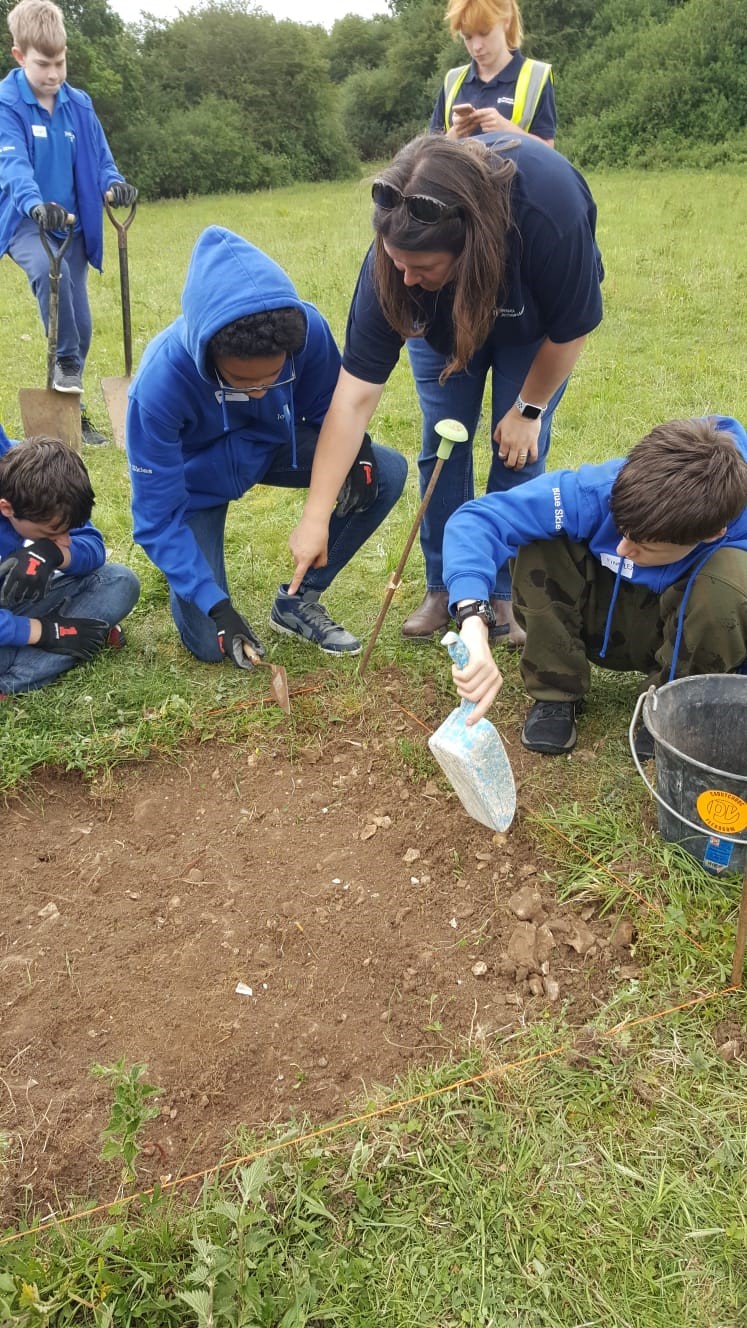 They also learnt to develop presentation skills with Jimmy's iced coffee.
"Blue Skies is a gift and not to be taken for granted" – Kai, 13 (Blue Skies 2 Student)
Blue Skies 3 students have been busy learning employability skills such as CV writing and undertaking work experience, like one student who had a placement in the software engineering department at one of our partners, Cobham.
"Doing Blue Skies for three years has developed me into the person I am today." – Holly, 14 (Blue Skies 3 Student)
Congratulations to all the students on their achievements. Good luck to Blue Skies 3 students, we can't wait to see what you achieve, and we look forward to welcoming back the Blue Skies 2 students next year.
"The Blue Skies students are introduced to a wider world of possibilities when they come from such a narrow view of the world, and suddenly, they have aspirations as they can begin to see what they can aspire to." – Mr John Evans, Deputy Head of Ferndown Upper School