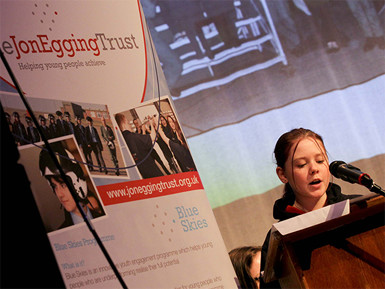 BLUE SKIES
Blue Skies is our flagship youth engagement programme which we offer through two delivery routes: our full Blue Skies three-year syllabus and our shorter, bespoke Blue Skies Inspire Package. Both STEM-inspired syllabuses are aimed at ages 11-16 and work intensively with a select cohort of struggling students identified by our partner schools. Blue Skies exists to develop social and emotional learning (SEL) skills, and build confidence, self-esteem, aspiration and work-readiness, and provides students with the skills and resilience to achieve their full potential.
FIND OUT MORE
INSPIRATIONAL OUTREACH
Our Inspirational Outreach (IO) programme provides bespoke impact days or a short series of sessions to young people aged 7+, according to needs of the school. IO sessions are delivered by our JET Youth Liaison Officers in partnership with inspirational mentors including military personnel, business leaders and positive role models within the local community.
FIND OUT MORE