Inspiring young carers at Bethany CE Junior School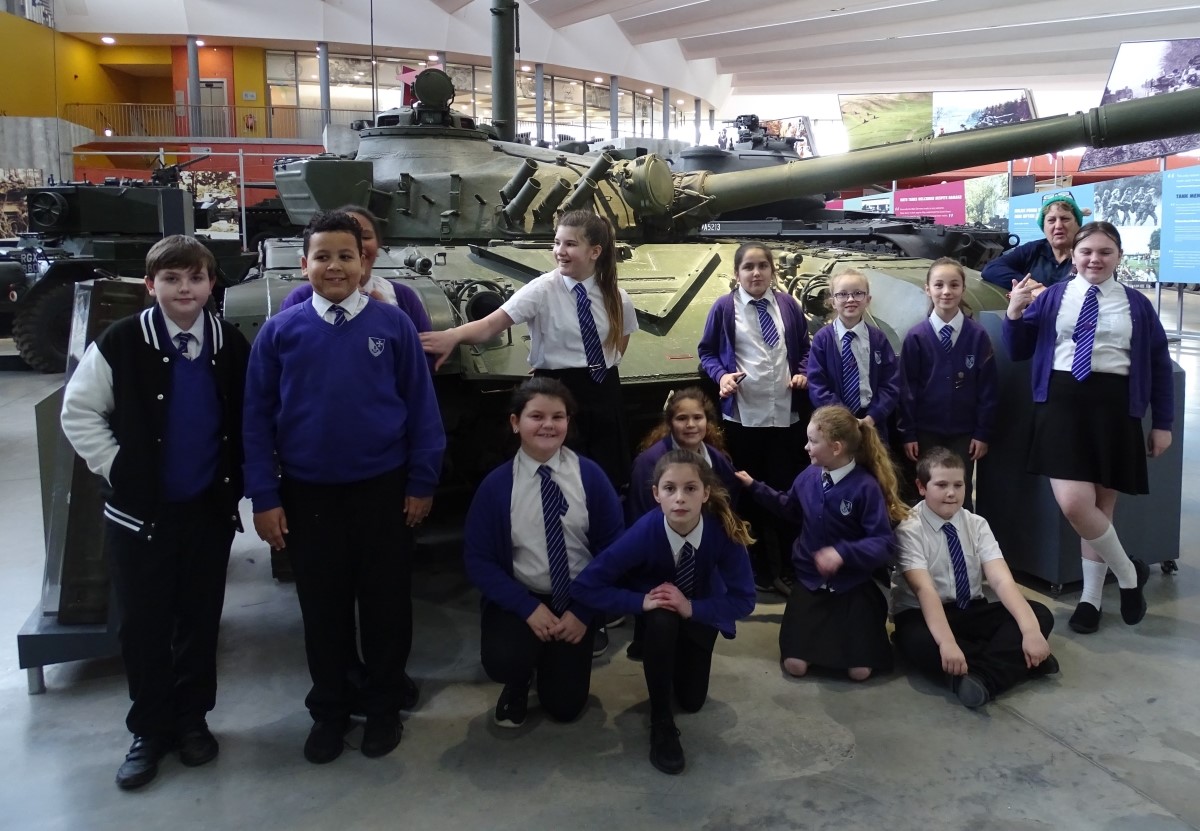 Year 5 & 6 pupils (ages 9 & 10) at Bethany C of E Junior School have worked hard and enjoyed a JET Blue Skies Inspire Package (BSIP) over the course of October to December. Through a range of sessions, the pupils who are all young carers, learnt the importance of teamwork and communication.
In one particular instance, the STEM team from MOD Boscombe Down visited the school to run a session about coping with change. It was a fun morning when structures had to be built using the MTa kit. The plans were changed halfway through building and the students had to think about how to continue when things became harder.
The group also had a trip to the Tank Museum at Bovington which had been kindly funded by the Dorset Museum Association. Everyone learnt about tanks and how teamwork and communication are vital to the crew. The group divided into teams and were able to get inside a tank, give a presentation about a tank and drove remote control tanks.
The final session was about goal setting in which the group had to think about what they want to achieve in the next 10 years and how they were going to reach their goal.
The BSIP culminated in an assembly. Each pupil spoke about elements of the programme and their drawings were shown as a presentation to the other 370 pupils in the school.
"All of the children have grown and developed over the sessions, however, we have been impressed with the way Joe* has progressed and his great interest in tanks." Mrs Winston (Senco)
Thanks to our volunteers Martin Smith, Des Day, Andy Baker and Shane Rossall for their valuable help and to Claire Cooper and Tom Whitchurch at the Tank Museum who provided a wonderful day.
*not his real name