Norfolk students shine at graduation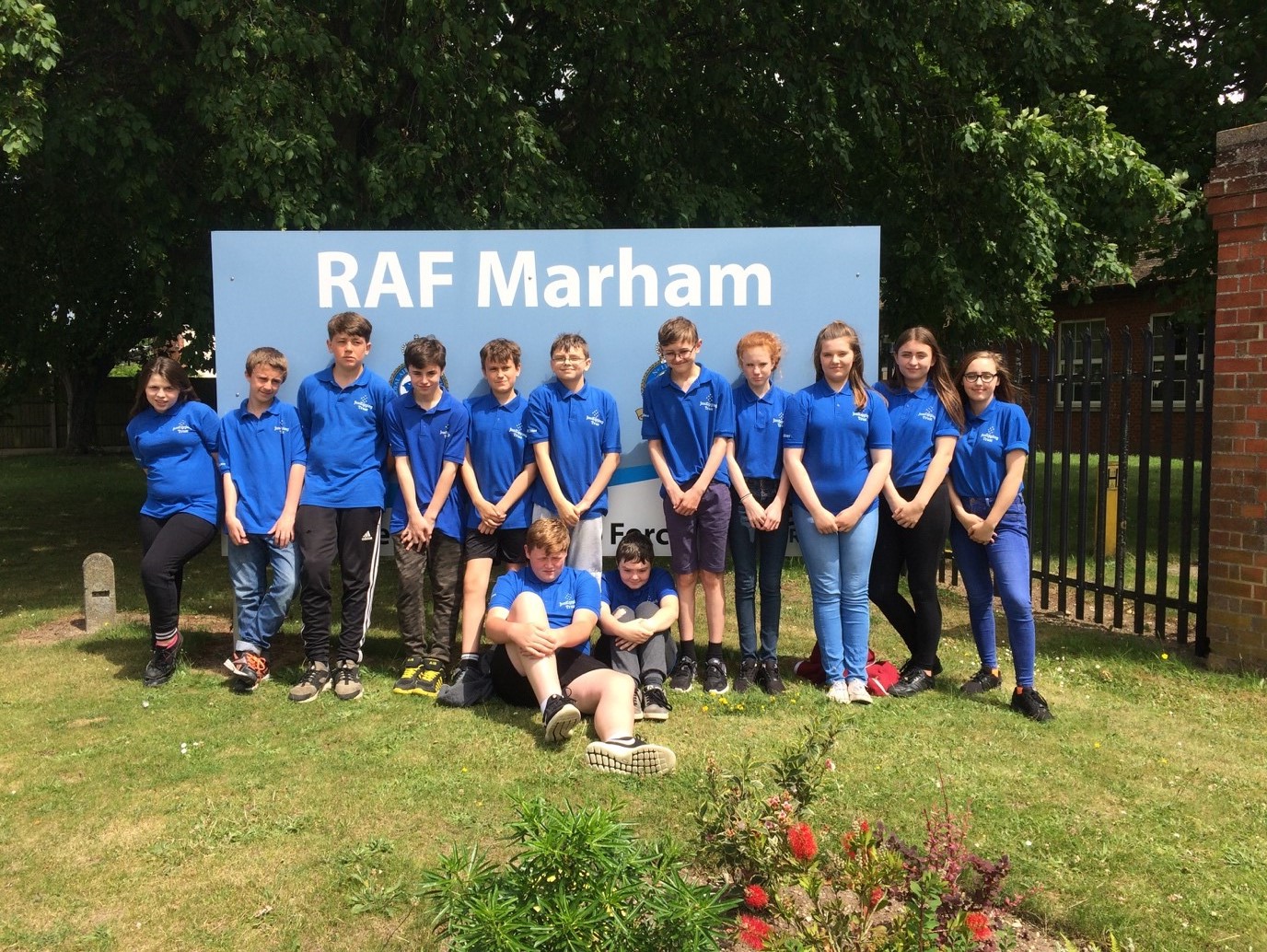 The students of Downham Market Academy continue to shine as they graduated from JET's forth programme season in conjunction with local air base RAF Marham.
28 students graduated from the Blue Skies 1 and 2 programmes during a graduation ceremony held at Downham Market Academy in front of local dignitaries, in the form of the Mayor of Downham Market and Group Captain Rich Davies ADC MA, the Station Commander at RAF Marham. They were also joined by parents and families of the Blue Skies students.
The young people led a presentation of the activities they have taken part in during their time with the Jon Egging Trust. The students attended a total of 26 sessions at RAF Marham, engaging in various activities to help grow their confidence and leadership skills. Over the past six months, students have learned from front line staff at the base through team challenges, group activities, STEM and problem-solving tasks that help them to cream from the vast experience the RAF have in developing people's potential.
Claire 13 said 'I cannot wait to come back again next year.' and Oliver 14 said 'I wish I could do this every year, I have loved every moment.'
The presentation gave parents the opportunity to see what their sons and daughters have done over the course and talk face to face with the RAF staff that make it all happen. The parents were also able to see the great relationship JET has with the students and how this enables them to grow emotionally with co-ordinated support. One parent quoted 'Every school should have a member of the Jon Egging team.'
The Trust continues to foster a great relationship with the school too, which allows the students to learn a great deal from the military's investment in people policy. The confidence, people and problem-solving skills allow the students to have both an increased attendance and academic attainment. Martin Moss, Assistant Principle said 'Not only do the students achieve move academically they gain so much more in terms of soft skills which will carry them forward.'