Inspiring students at Ysgol Bro Lleu, Gwynedd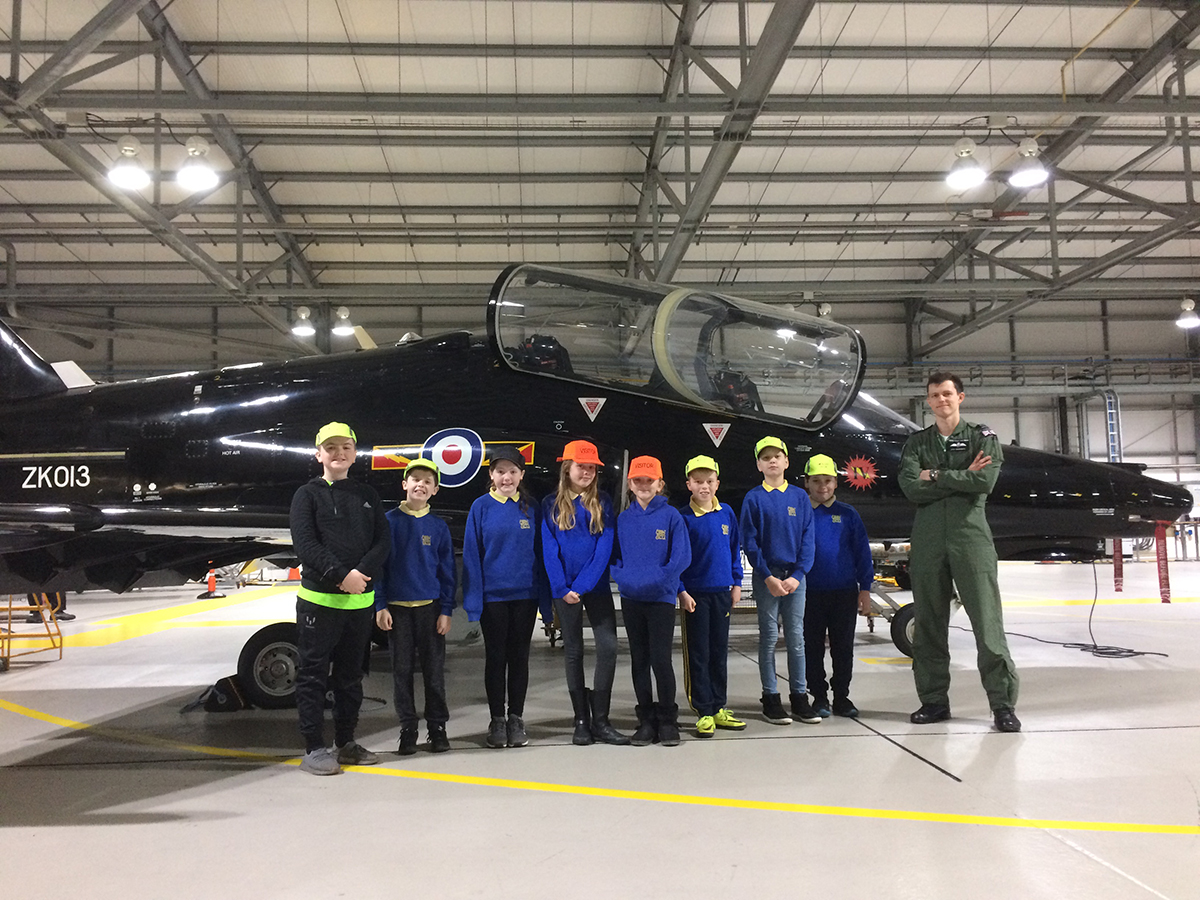 13 Year 6 students from Ysgol Bro Lleu in Gwynedd have had a wonderful and inspiring experience over the last three months through the JET Blue Skies Inspire Package, (part-funded by the Ironmongers' Company, Reaching Wider and Widening Access).
"It is amazing to see how they have grown in confidence. They now have a bank of skills to take them to Secondary school." – Delyth Murphy, Widening Access, Bangor University
The students have developed their teamwork and communication skills through exciting activities such as bridge-building with Horizon Nuclear, team games with RAF Valley, a problem-solving session with North Wales JETLO, Anne Paddington, and den-building with Wild Elements.
The students' confidence has grown over the programme, as well as being inspired by JET's volunteers, including the pilots from XXV Sqn at RAF Valley.
"I'm very shy and I don't like talking in front of people. I feel happy now I've done the presentation and I'm proud." – Pupil from Ysgol Bro Lleu
The programme culminated in a mini graduation, with the students presenting to the school and their parents, talking about their experiences and how they have developed over the programme.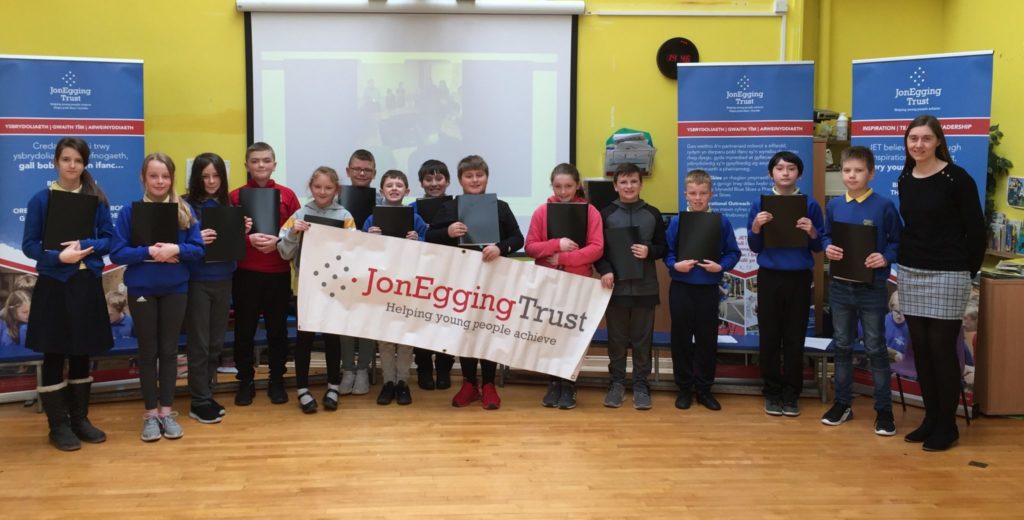 "Before this programme, he never would have stood up in front of 85 people. He is so much more confident." – Parent from Ysgol Bro Lleu.
"He has been coming home saying how much he enjoys the programme. I've seen a real difference in his confidence. I am really pleased. He now is ready for the move to Secondary School." – Grandmother from Ysgol Bro Lleu.