RAF Leeming inspires new Blue Skies students from Northallerton School and Sixth Form
15 students from Northallerton School & Sixth Form College are amongst the new intake of Blue Skies students starting on JET programmes this term.
They spent their first session at an inspiration day hosted by RAF Leeming 100sqn, developing communication skills and learning about jets. Hands-on learning saw the students using the fire kit at the fire section, undertaking ground training exercises plus learning the history of the squadrons, their objectives and the part they play in the RAF.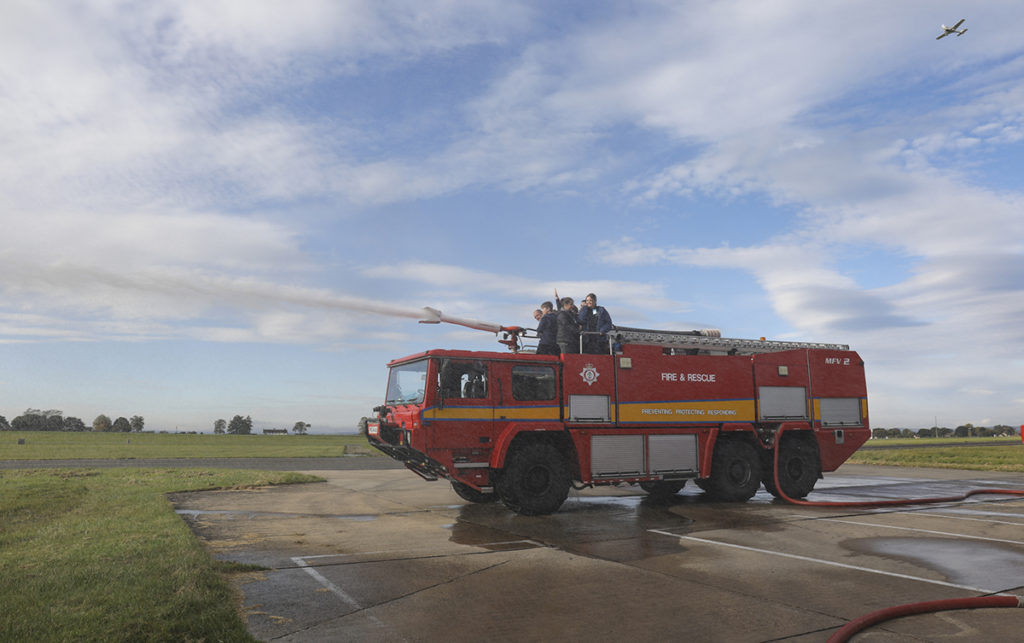 These sessions not only leave the students interested and motivated, they also go away understanding how the skills they develop over the programme are put to use in real-life over a range of careers.