Yes we can!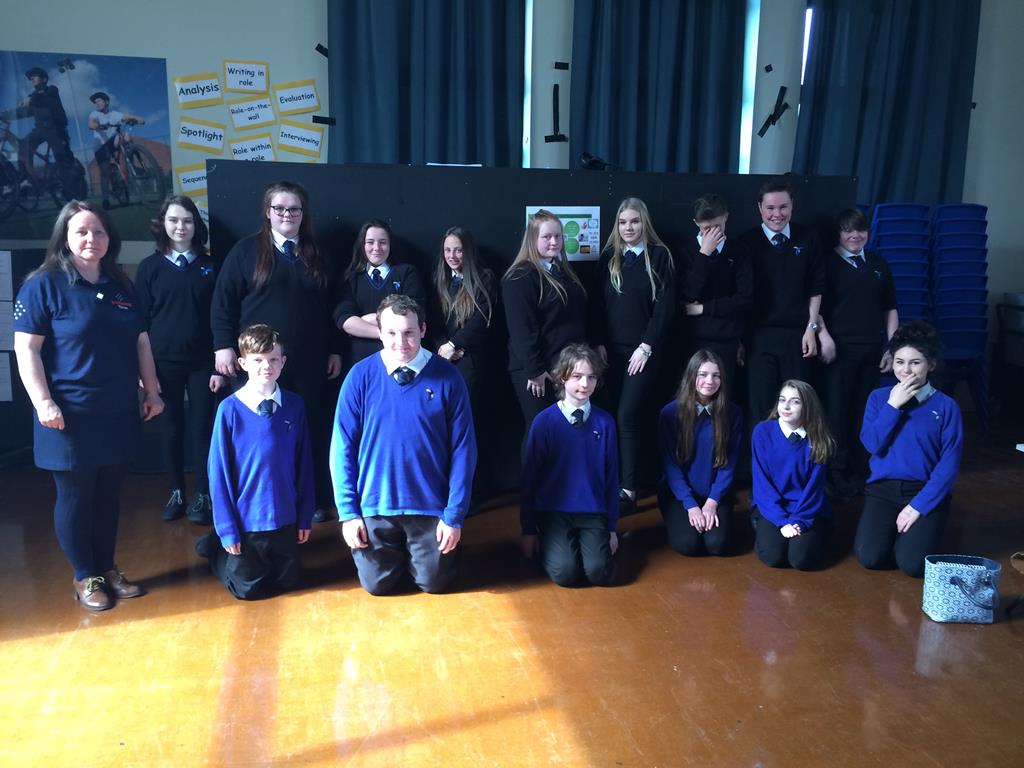 Students from Blue Skies Level 2 and Level 3 at York High School took part in an assembly presenting their Blue Skies journeys to Year 7 students to inform them about the programme. Students told about their favourite parts of the Blue Skies sessions, what they had learned and why Year 7 should take part in Blue Skies next year, if selected by the school.
A video showing all the highlights of the sessions was shown, and included climbing walls, high ropes, visits to the Fire Section, Air Traffic Control and many other exciting activities. The over-arching theme of the students' presentations, which they wrote themselves, was "I didn't think I could do it… and now I know that I can!"
Kyle, 14, said, "I didn't think I would be able to do it, but I did, and it was alright actually!"
Year 7 students were inspired by the confidence with which their older peers spoke to the whole year group, and both Alli Guiton, our Yorkshire JETLO, and Flight Lieutenant Sasha Nash (JET point of contact RAF Linton-On-Ouse) were on hand to answer any questions from those hoping to take part next year.
Mrs Mackay, Head of Year, said "I was so, so proud of them all. It is not easy to stand up and speak in front of your peers, but they have come such a long way on Blue Skies, and I was really impressed."
Alli Guiton, JETLO, said "They have done amazingly well. For some of these students it is a huge challenge to stand up and have the confidence to speak to a large group, but they have done it, and done a great job of inspiring the next potential group for Blue Skies."
Flt Lt Nash said, "They were all awesome!"