A message from Emma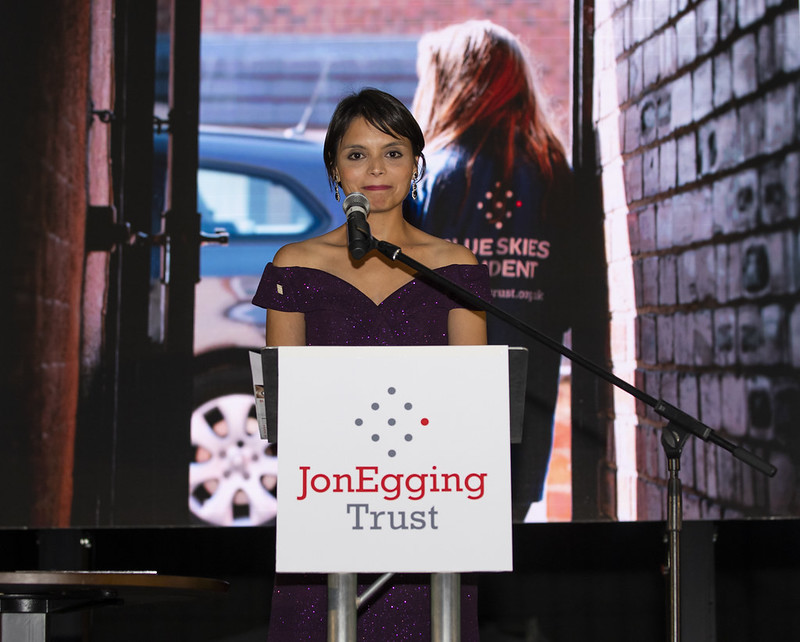 A message from our CEO: Dr Emma Egging
2021 has been an exceptionally busy year at JET. As I sit down to write I can't quite believe all that we've achieved through the hard work of our small and dedicated team, and the generosity and support of our individual donors and fundraisers, and our incredible volunteers and corporate / RAF partners.
In our tenth anniversary year we launched our JET10 Virtual Relay in which so many of you came together to tackle your personal 'overcoming adversity' challenges. It's been a year in which we've also launched 'JET Inspired' in partnership with the Red Arrows; our fantastic free resource hub for school. Our JETRide cycle event in September attracted big numbers despite the pandemic, and our annual dinner at RAF Coningsby was a very proud evening for us all. My personal highlights though have been our JET Space Forum in London in November and my own JET10 Challenges. I've now completed nine of my ten 'overcoming adversity' JET10 challenges and I've enjoyed fantastic support from across the JET family; my thanks to all who've run, paddled and climbed with me and also to all of you who have donated towards our £100,000 JET10 fundraising goal. I look forward to announcing my tenth and final event in the New Year! At our JET Space Forum in November, we brought together some of the brightest minds in the sector together with our Patrons AVM Harv Smyth and Professor Brian Cox, and we ignited vital discussions around how the sector can use its powerful platform to help tackle youth inequality in the UK.
In stark contrast to the positivity above is the increasingly difficult plight of so many of the young people we support. As a charity we are gravely concerned about the impact of Covid on our most vulnerable students. The constant disruption to school and home lives, and the continued fragility of so many youth / graduate jobs has had a profoundly negative effect on so many youngsters. It is of deep concern that as a direct result of Covid a further 420,000 young people are now eligible for free school meals – one of the seven enrolment criteria for our long-term Blue Skies programmes – and we have a growing waiting list of schools wanting to enrol struggling students. In 2022 we will be redoubling our efforts to reach out to even more youngsters in need as we pursue our longer-term goal of reaching a million young people by 2031. We cannot do this without increased funding though, so I would ask you now – if you are not already a regular donor for JET – to please do consider setting up a regular monthly donation via our website, or supporting us through our new JET Lottery.
My thanks again for all you do in support of our young people, and I wish you a peaceful festive season and send best wishes for 2022.
Emma