Annual charity ride celebrates Lincolnshire's unique RAF heritage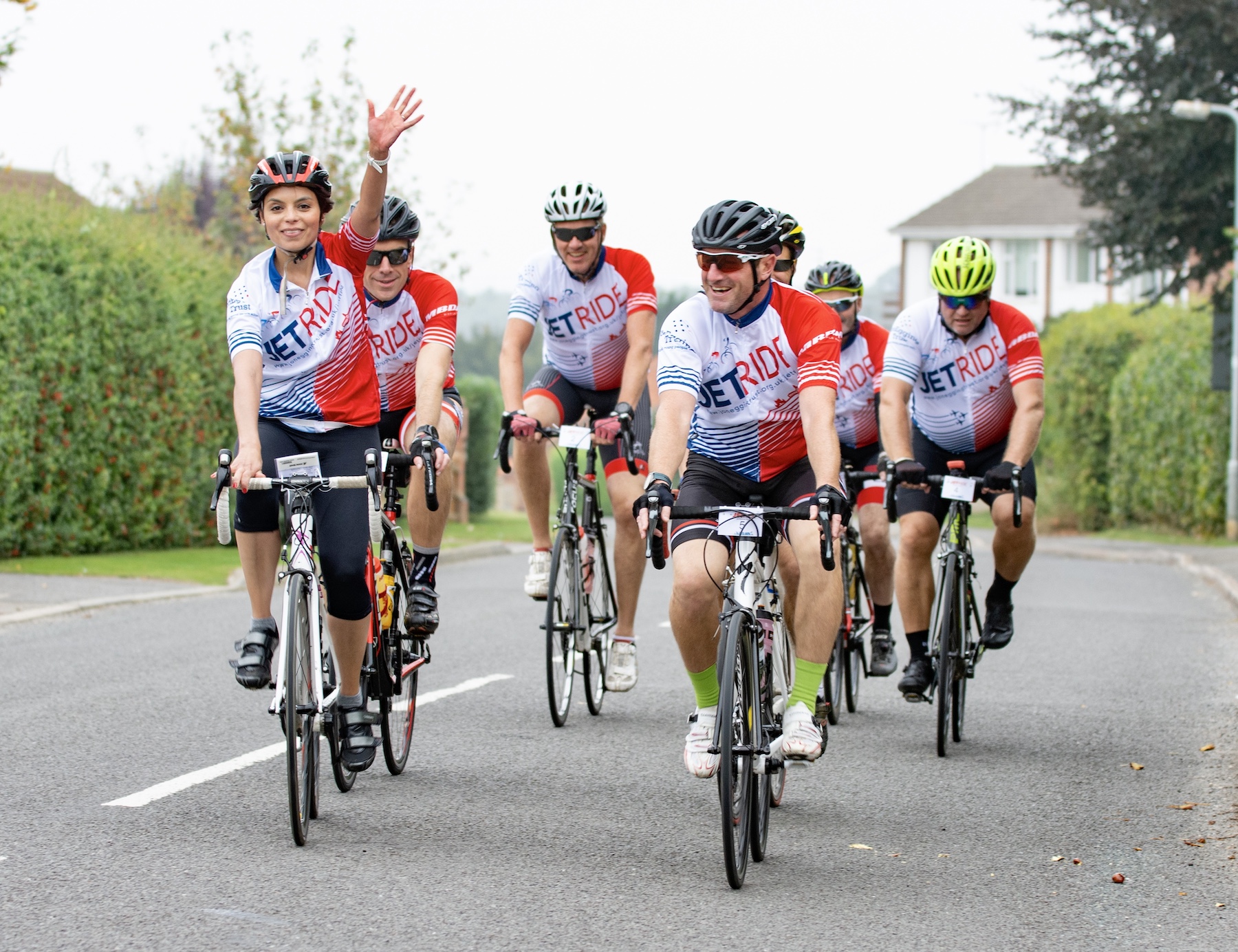 5th April 2023: An annual charity bike ride which has taken place in Lincolnshire since 2019 has taken a high flying turn for 2023 in celebration of the county's unique RAF heritage.
New to 2023!
The 60 and 100 mile routes of the annual JETRide challenge will this year take in eleven of Bomber County's most poignant heritage sites, including Harmston Hall, which served as a hospital in the Second World War, RAF Wellingore from which John Gillespie Magee took his final fateful flight in 1941 shortly after penning his famous sonnet, High Flight, and RAF Swinderby which became the home of the newly-formed Polish Air Force in 1940.
At each stop, riders will hear stories of endeavour, courage and adversity and be given the opportunity to learn more about the region's rich military history. Riders will also have the opportunity to dedicate their ride to a forgotten hero or military veteran linked to their family.
Honour the past, support the future
JETRide is organised by the youth charity Jon Egging Trust, with the ride raising funds to support disadvantaged and under-confident students to take part in the trust's three-year Blue Skies programmes. JET CEO, Dr Emma Egging, says the charity – which was founded in memory of her late husband, Red Arrows pilot Flt Lt Jon Egging – maintains strong links with the RAF: "From our founding story in 2011, to our current Blue Skies programmes which are often led by inspiring military volunteers, the RAF sits at the heart of the Jon Egging Trust," says Emma. "Our JETRiders often have a strong connection to the RAF too; many are serving members, veterans, or part of the wider RAF family, and we're pleased to celebrate this connection. Just as our war heroes brought hope for the future, so money raised from JETRide 2023 will help support young people from across the UK towards their own brighter futures."
Event organiser, Dunc Mason, says: "JETRide is a fantastic event with a great atmosphere which has raised over £40,000 since its inception. This year, we want to take JETRide to the next level, offering a unique perspective of Lincolnshire's rich military history, whilst attracting even more riders and raising even more vital funds to help young people who need JET's support across the UK."
Find out more
JETRide takes place on Sun 24th Sept, starting from RAF College Cranwell in Lincs.
Click here for more information or to sign up.