JET to partner with UK Space Agency in major new space initiative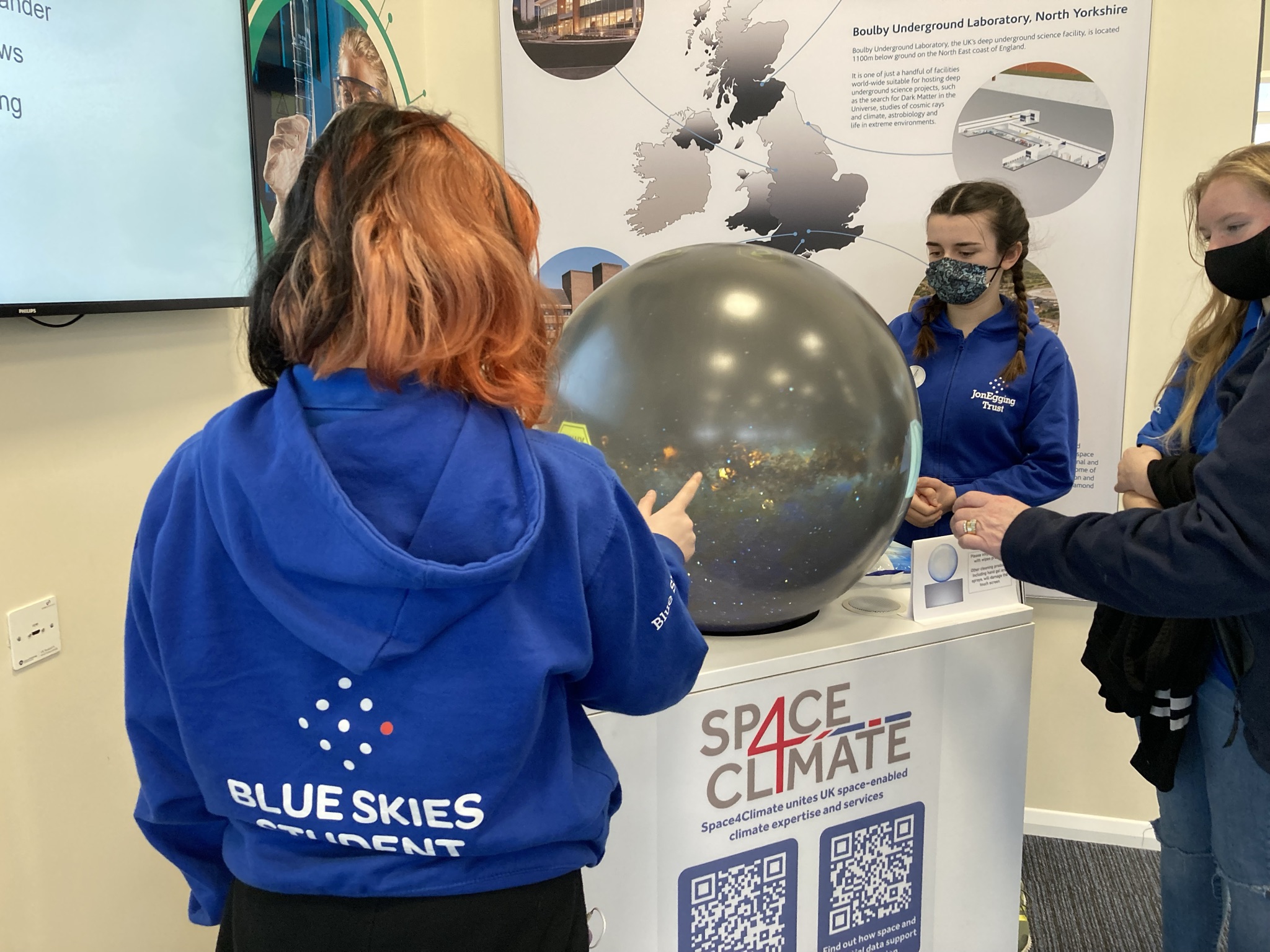 7th June, 2023: Youth charity the Jon Egging Trust (JET) today announces its selection as a project partner in the UK Space Agency's major new £4.3m Space to Learn initiative.
Space to Learn aims to inspire young people and improve access to STEM careers and space-related learning opportunities across the UK. JET's involvement in the project will see the charity deliver over 28,000 hours of space-related support to over 3,000 disadvantaged students as part of its existing STEM-inspired Blue Skies programmes.
JET CEO, Dr Emma Egging, says that the charity has been engaging with the space industry since 2021 in order to drive a sector-wide approach to addressing the levelling up agenda. "We are delighted to be a Space to Learn project partner, creating a bridge between the space industry and young people from disadvantaged backgrounds across the UK who are facing adversity," says Emma.  "The UK space sector is experiencing a period of extraordinary growth, and we are committed to ensuring that the opportunities generated as a result have a positive ripple effect across all of our society.
"Working collaboratively with the UKSA and our Space to Learn project partners – including National Space Academy and STEM Learning – will allow us all to identify and signpost students who would most benefit from the longer, more intensive support that JET is uniquely placed to offer. In addition, Space to Learn will create a network of likeminded organisations who can share best practice of 'what works' in supporting young people from all areas of society to realise their potential and thrive into adulthood. We are delighted to be part of this initiative which will inspire the next generation and equip them with the skills and mindset to reach for the stars"
Dr Paul Bate, Chief Executive of the UK Space Agency, said: "As the UK's space ambitions increase, investing in STEM programmes is equally critical. We want to make sure that every young person across all communities can be inspired through space, imagining new possibilities and innovations to which they can contribute, drawing on their growing STEM knowledge, and having fun learning along the way."
JET offers long-term support to young people whose horizons and aspirations are often limited, and who lack confidence and find it hard to engage in the classroom. Throughout their JET journey, students are supported to build self-belief, aspiration and vital workplace skills through 100-hours of teambuilding, leadership and employability support, and 'money-can't-buy' access to unique STEM workplaces and the inspirational role models within them. 
ENDS