Northrop Grumman delivers JET boost for 2023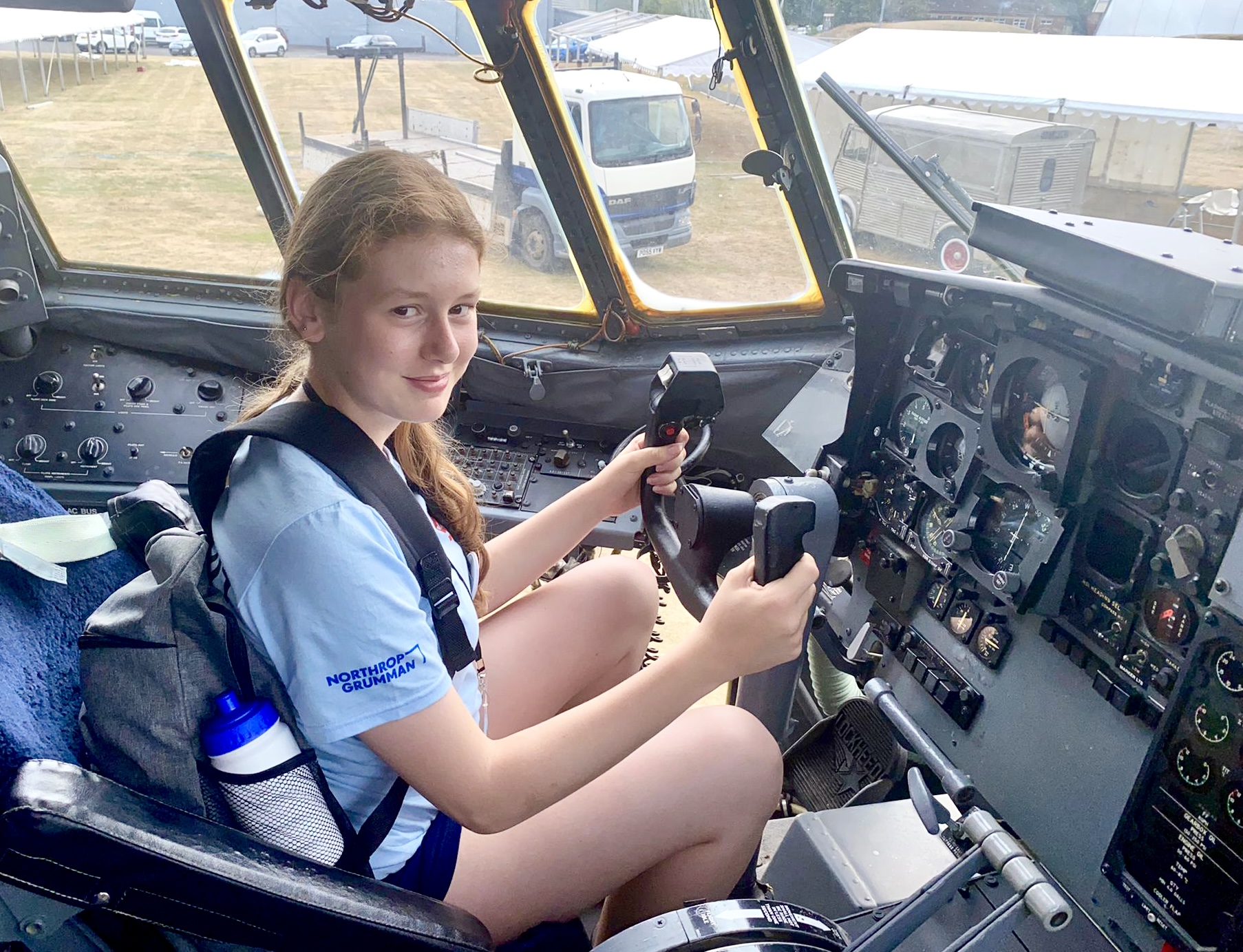 7 Feb 2023: Youth Charity the Jon Egging Trust (JET) today announces a significant new funding boost from aerospace technology giants Northrop Grumman. The funding will allow JET to support over 200 young people across the UK through its three-year Blue Skies programmes which help to build leadership skills, resilience and aspiration in disadvantaged and under-confident students who are struggling at school. 
In addition, the funding will support a further 1,000 vulnerable young people to experience JET's inspirational outreach sessions which link young people to aspirational role models and speakers. The funding will also support JET's schools across the UK to take part in its space-inspired 'STAAR Lite' programmes, as well as allowing up to 250 students to participate in a cyber security workshop later this year. 
Challenging times for young people
JET CEO, Dr Emma Egging, says that the funding comes at a crucial time for the charity as it seeks to grow its reach in response to the increasing challenges faced by many of its students.  
"Covid and the current cost of living crisis have made life unimaginably difficult for so many young people across the UK, especially those who were already facing adversity," says Emma. "We are hugely grateful to the team at Northrop Grumman for their continued belief in our young people and their belief in our ethos of offering opportunity and support to students who are brimming with potential but haven't yet had the chance to shine."    
Space to grow
Northrop Grumman has supported the Jon Egging Trust since 2014, initially helping with the delivery of JET's Blue Skies programmes at RAF Waddington in Lincolnshire. Since then, Northrop Grumman has grown to become JET's biggest corporate partner, and last year made a significant funding contribution to support JET's programmes in Norfolk, North Wales and Oxfordshire, as well as helping the charity to build space content into its STEM-inspired programmes. 
Northrop Grumman Chief Executive in UK and Europe, Nick Chaffey says: "Every child has the potential for brilliance, and at Northrop Grumman we are passionate about helping everyone unlock their full potential, no matter the obstacles.
"Partnering with organisations like JET helps to leverage science and technology's innovation to help young people facing adversity discover opportunities that are meaningful, exciting and rewarding. Across the country, we will continue to do everything we can to support young people who need it most. Our partnership with JET is a key pillar of that mission, and it is an honour to continue our work with them."
About the Jon Egging Trust
Founded in 2011 by Dr Emma Egging following the tragic death of her husband, Red Arrows pilot Flt Lt Jon Egging, the Jon Egging Trust (JET) supports vulnerable young people to build social and emotional learning skills and reengage with education.   
Over the past decade, JET has supported more than 35,000 young lives through its long-term Blue Skies programmes which build confidence, resilience, employability skills and aspiration, and link students to inspiring STEM workplaces and relatable role models who allow them to think differently about their futures. Blue Skies programmes are delivered in partnership with JET's network of high profile corporate and military partners across the UK.