RAF pilots help Jon Egging Trust to launch free online resources for children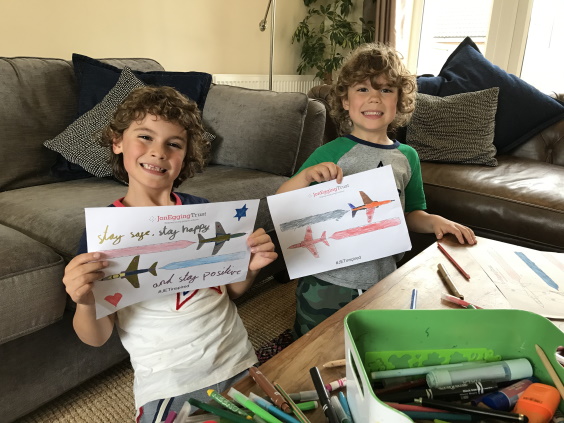 The coronavirus pandemic has disrupted the life of every child in the UK. Children's well-being will not just be impacted as a result of anxiety and worry about the virus. For many, who were already struggling at school before the pandemic, going back to school when they re-open will be huge challenge. Giving young people support and keeping them inspired to achieve and be the best they can is now more important than ever.  
The Jon Egging Trust (JET) is producing a series of video resources for young people to inspire them and give them some light-hearted food for thought. Each clip features a role model from the world of aviation and other industries, and invites young people to take part in a short activity. All activities are underpinned by some reflections about important life skills. JET's CEO, Dr Emma Egging, says 'At a time when JET students are unable to visit RAF and Corporate partners JET Inspired aims to bring inspiration and encouragement into their homes…'. 
The videos are based on JET's Blue Skies youth programme, where young people learn soft skills such as communication, teamwork, leadership and resilience. RAF pilots and corporate partners from various industries are amongst those who are participating in this project. The free resources will be released on a weekly basis, starting on Wednesday 6th May, and can be found on YouTube, or downloaded from JET's website www.joneggingtrust.org.uk/inspired/ .  
(Picture: Two boys doing the activity suggested by the Red Arrows —helping to spread positivity by putting their drawings of a flight display with some inspirational messages in their window.)