JET Supporters raise more than £10k at Great North Run
Some of the Team JET runners at the Great North Run on Sunday 8th September 2019.
Well done to the incredible team of runners who put in the hours of training and fundraising and between them have not only completed the challenging and iconic Great North Run but have managed to raise more than £10,000. These funds could pay for ten young people to take part in our Blue Skies programme, where they will be supported to develop essential life and work skills and the self-belief that they can achieve their dreams.
We can't fund our programmes without supporters like these, which include:
Wg Cdr James Parker, Stn Cdr at RAF Scampton, who said:
"As the home of the RAF Red Arrows, RAF Scampton has strong links with JET. Coupled with the fact that the charity does such great work, we chose JET as the Station's Charity of the Year for 2019. Also, I went through Initial Officer Training with Jon in 2000 so it's really important to me on a personal level so I thought I'd better get my running shoes on to raise some money for JET."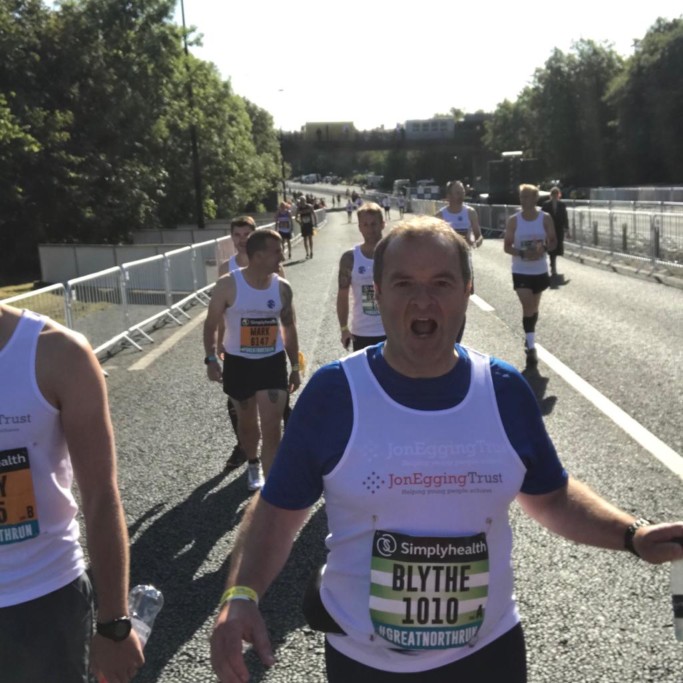 Gp Cpt Blythe Crawford, Stn Cdr at RAF Leeming
Group Captain Blythe Crawford is undertaking a number of events this year to help raise funds for JET. He has already had wet sponges thrown at him during SpringFest at RAF Leeming and shortly after completing the Great North Run he will be donning Lycra to take part in JET Ride.
6 Squadron
Four members of 6 Squadron took on the challenge of not only completing the Great North Run, but they set themselves the additional task of beating the time set by Chief of the Air Staff, Air Chief Marshal Sir Stephen Hillier, when he represented JET in 2016. We are impressed that every single one of them managed the task! Based at RAF Lossiemouth, it is amazing to have the support of 6 Squadron as we move towards expanding our programmes into Scotland.
Amy Tolliday, JET Area Director North
In her own words, Amy is not a runner. But she believes:
"All young people DESERVE to be inspired, all young people NEED to be challenged, all young people MUST be supported."
and knowing first hand how JET's programmes impact on young lives, she took on and overcame the challenge of a half marathon.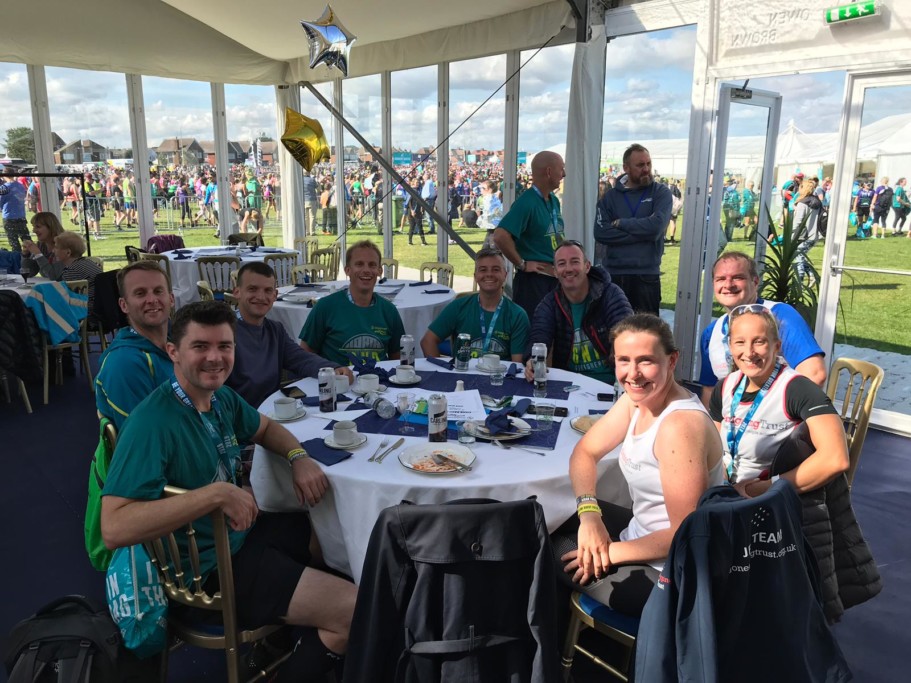 These are just a few of the amazing runners that represented JET on Sunday. If they have inspired you to fundraise for JET, get in touch to talk about how you can make a difference.